On a hot Sunday afternoon, the Rotary Club of Teddington & the Hamptons joined forces with the Teddington Society, the local Church and the Scouts and Guides to bring back the Teddington Village Fair, missing for 3 years from the Teddington calendar due to COVID. This was our first attempt at putting a Village Fair together, so we were keen to make it a great success.
The aim was to bring all our local community groups together and provide a fun afternoon that also gave them the opportunity to fundraise and recruit new volunteers.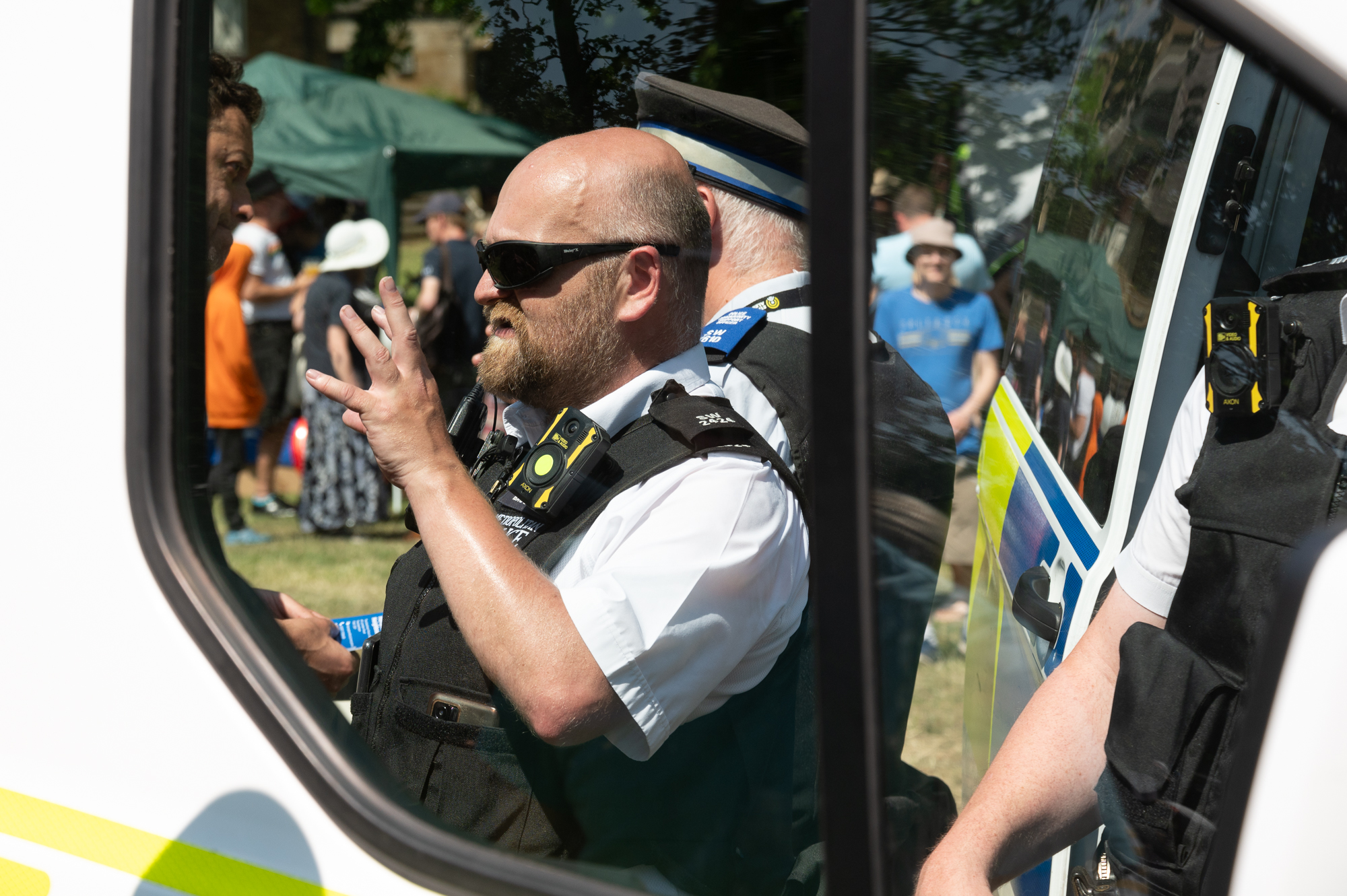 The sun shone and we had a great turnout with everyone enjoying the entertainment and finding plenty to do amongst our stall holders. The local lifeboat was on display, attracting the youngsters to get involved as usual.
We also had the local Community Police on site, with help and advice on Crime Prevention, bicycle security and their Van with Blue lights for the children to try out.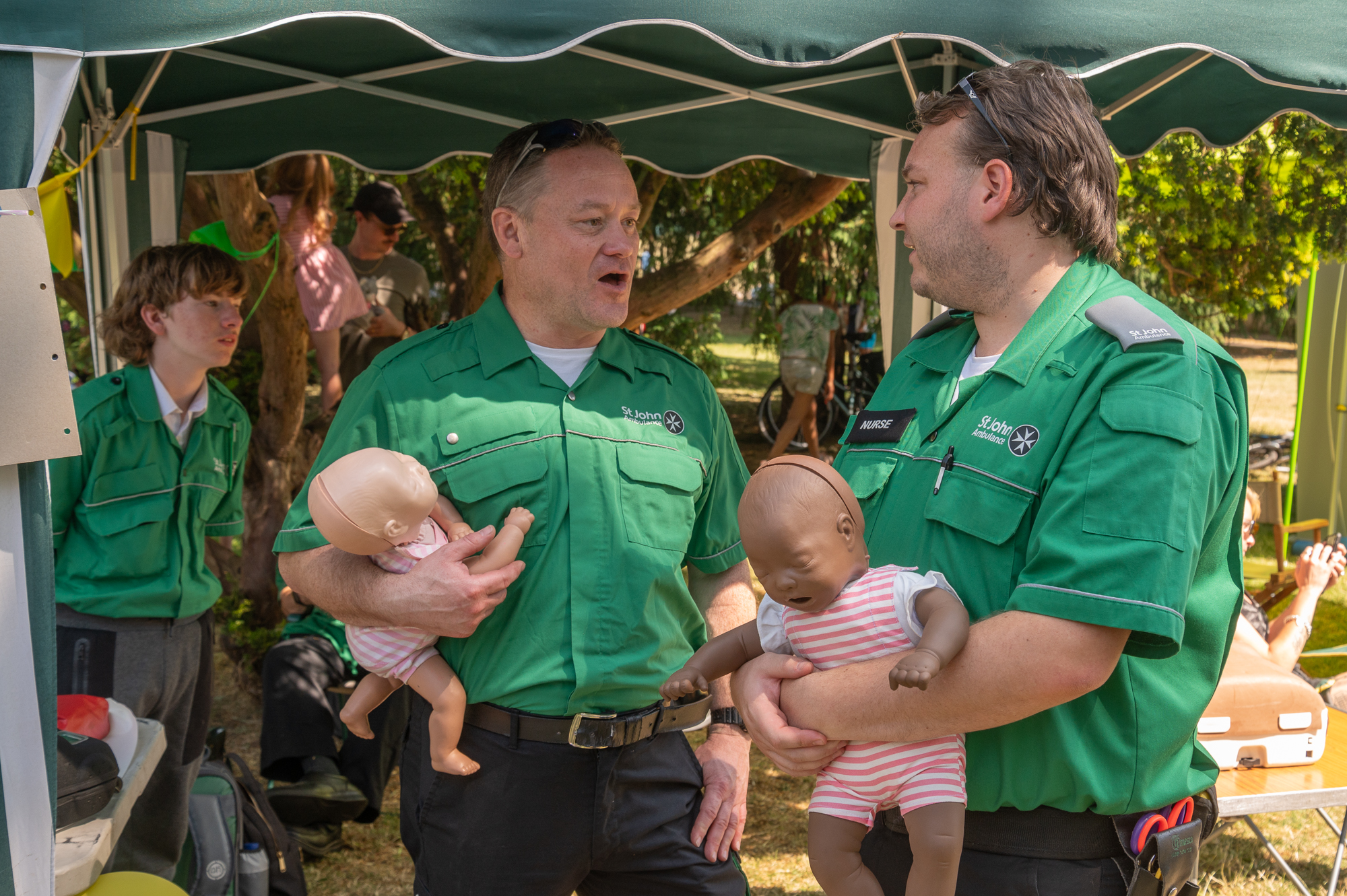 St John Ambulance were there to not only provide First Aid support but also to recruit volunteers and give demonstrations on First Aid basics. How to hold a baby perhaps?
We also had some local sporting interest with the Teddington Women's Rugby XV and their "Ball through a tyre" challenge and Footy Fit, encouraging women into football with local fitness and training camps.

Teddington Dance Studios drew the biggest crowd of the day with their energetic performances, but our very own President (Elect at the time) Kelly drew plenty of interest with her line dance session. Although a couple of Rotarians tried to keep up it was clear that we all need a few more lessons!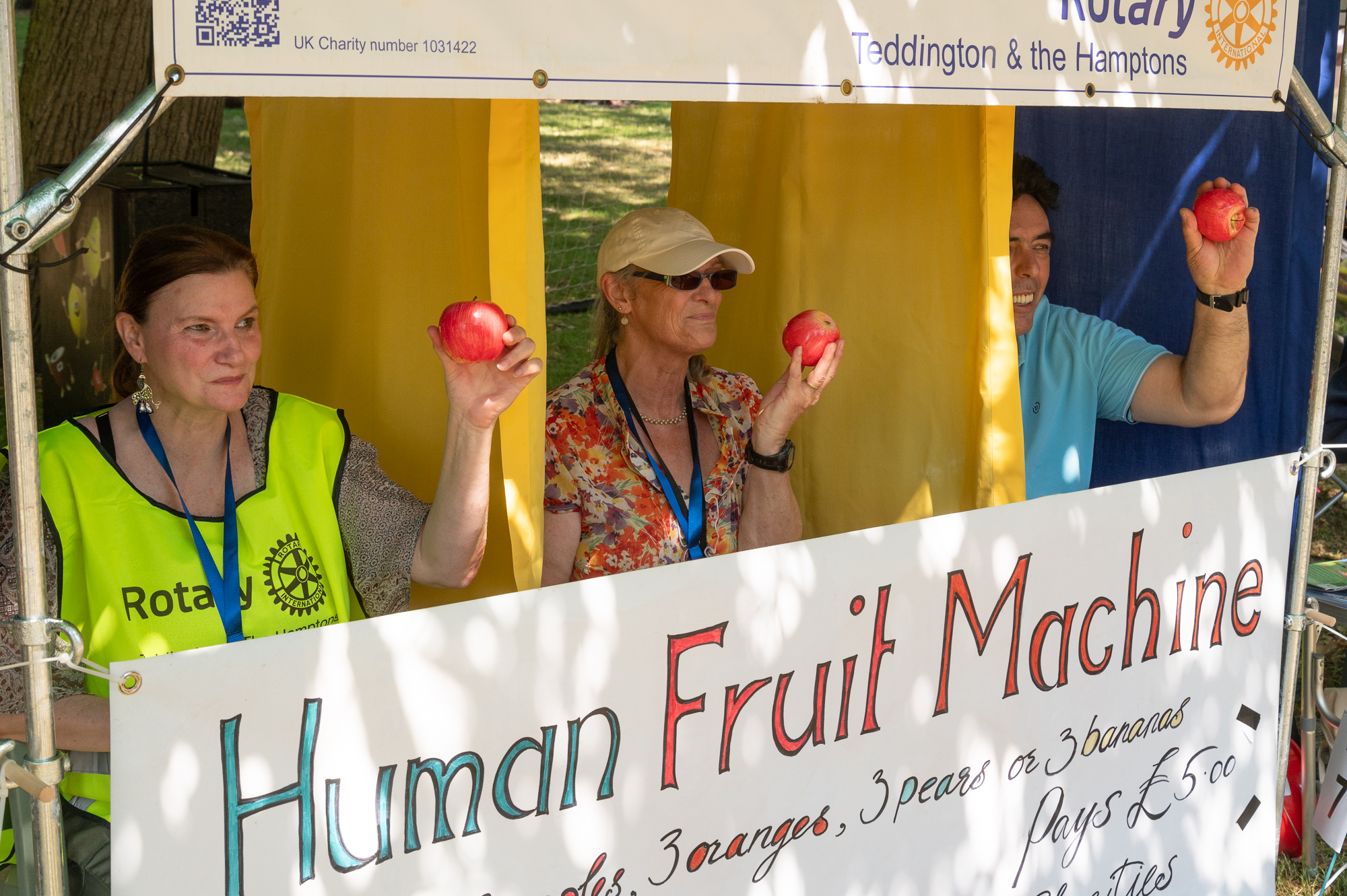 And of course, the day would not be complete without an outing of our Human Fruit Machine, now in its new and improved form to make sure it can continue to do its job for many years to come.
Oh no – not another winner!

Rounding off the day were a couple of local youth bands, supported by the Basement Door, a local charity that helps young people gain skills in the music business. All in all, a very successful afternoon.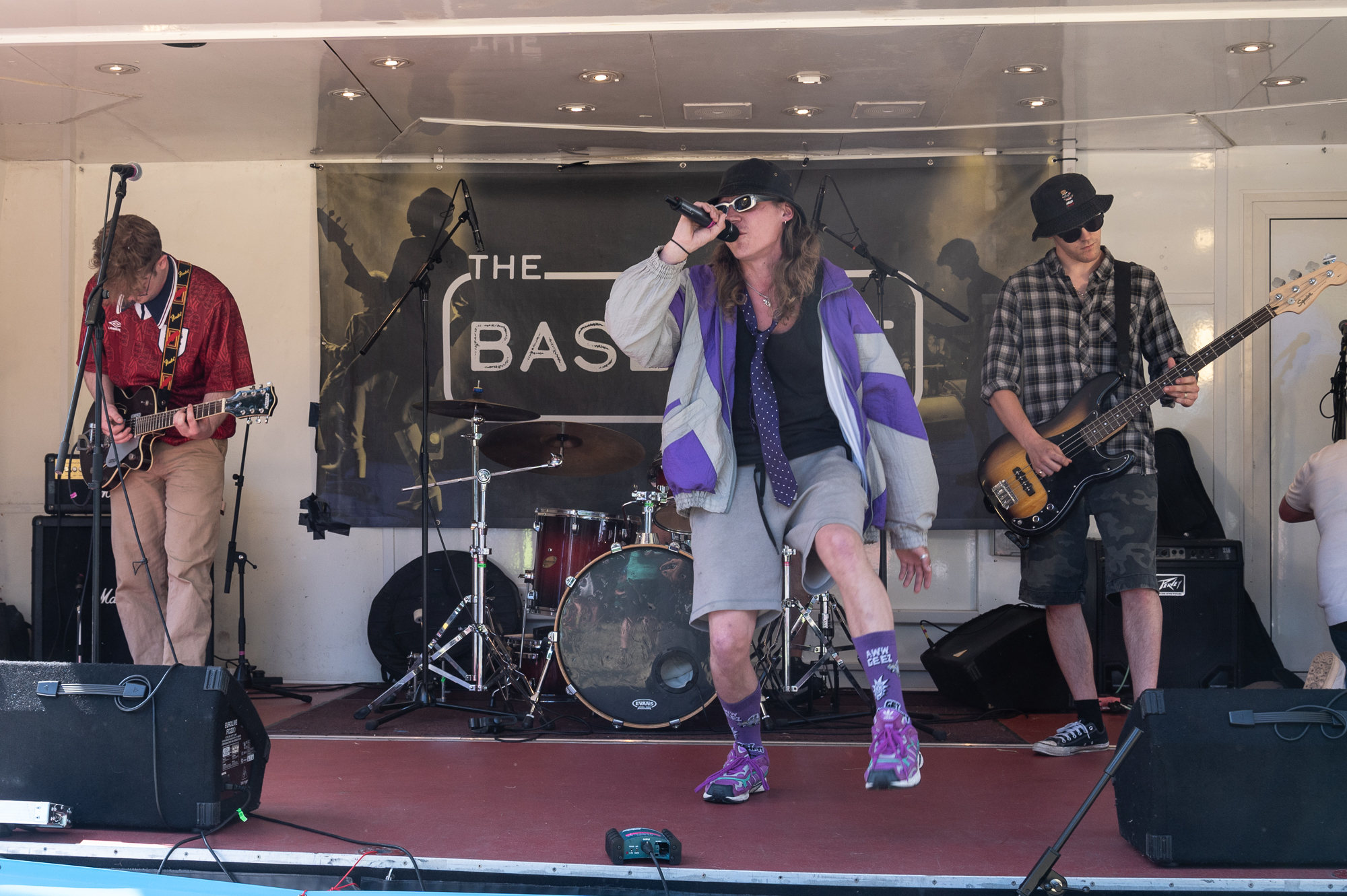 And the result? Lots of very positive feedback on how well the event was organised, how good the entertainment was and that the quality of everything on offer was excellent. But perhaps best of all, the reported fundraising from all our charity and community stalls exceeded £3,000 and our own profits, to be split between our charity fund and that of the Teddington Society, looks to be about the same. With the total fundraising amount of over £7000 we are pleased that there has been a great financial result as well as a succesful, enjoyable day for the whole community.
We certainly achieved what we set out to do and have successfully put the Rotary name on the lips of local people. We have given our local community back its Village Fair and hope that we will continue to be involved now for many years to come.