On 4th June, over the Jubilee Holiday Weekend, the Teddington & the Hamptons Rotary Club joined forces with the Teddington RNLI to host a celebration picnic in Udney Hall Gardens in Teddington.

This community event was conceived to provide a way for families in the local area, who were unable to have their own street party, to come together and celebrate the Queens Platinum Jubilee.
After a rather damp start, where members got a little wet constructing the stage and Rotary information areas, the sun came out and the first picnickers began to arrive. Very soon we had an excellent crowd who were treated to an afternoon of entertainment and information.
In addition to the Rotary and RNLI presence we had representatives from a number of other organisations:
St John Ambulance, giving lifesaving first aid demonstrations.

The Met Police, giving crime prevention advice and talking about careers and volunteering opportunities.

The Scouts and Guides, fundraising with simple games and discussing volunteer opportunities.

The local handbell ringing team, giving demonstrations and inviting potential new members to try out.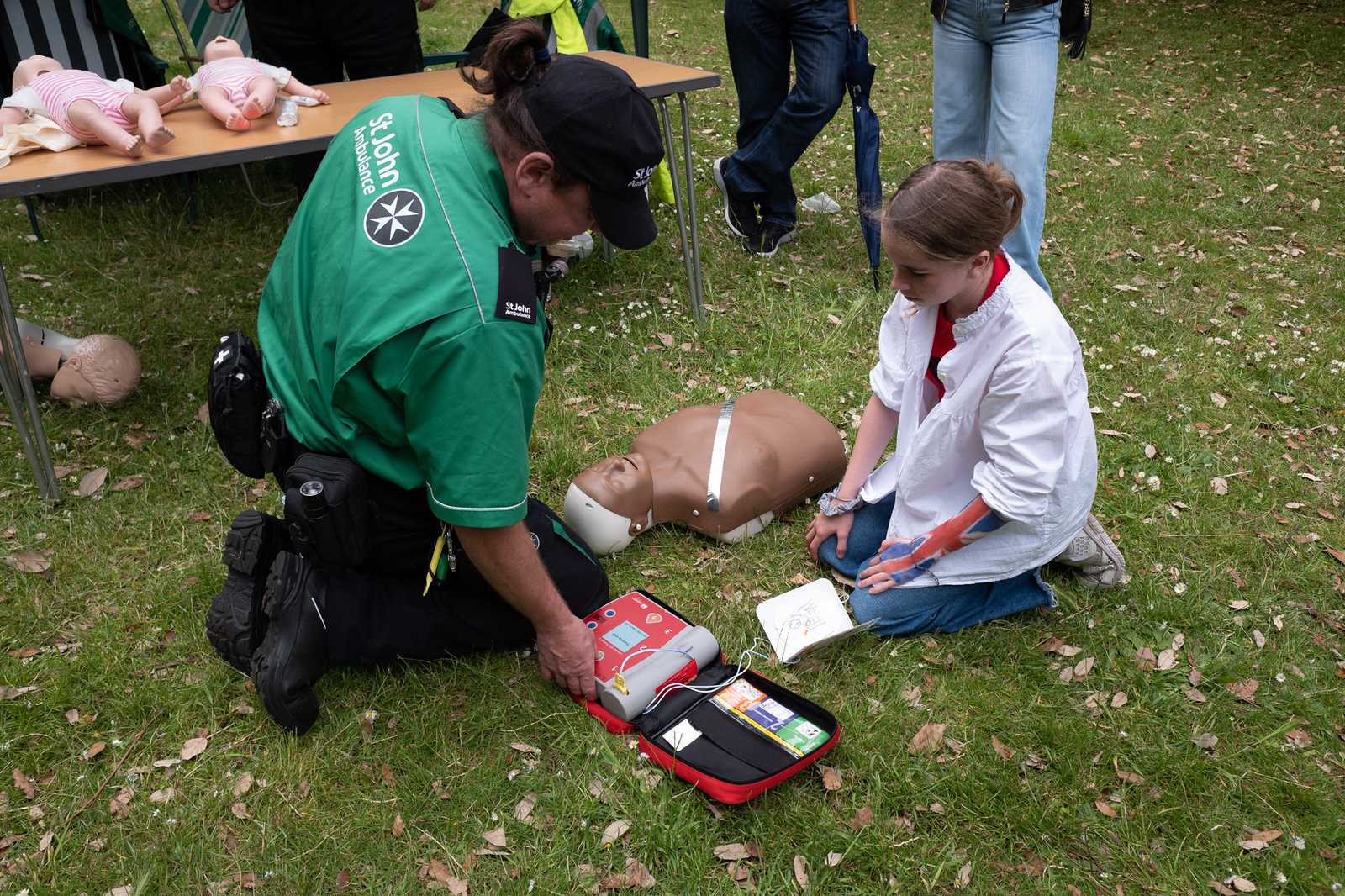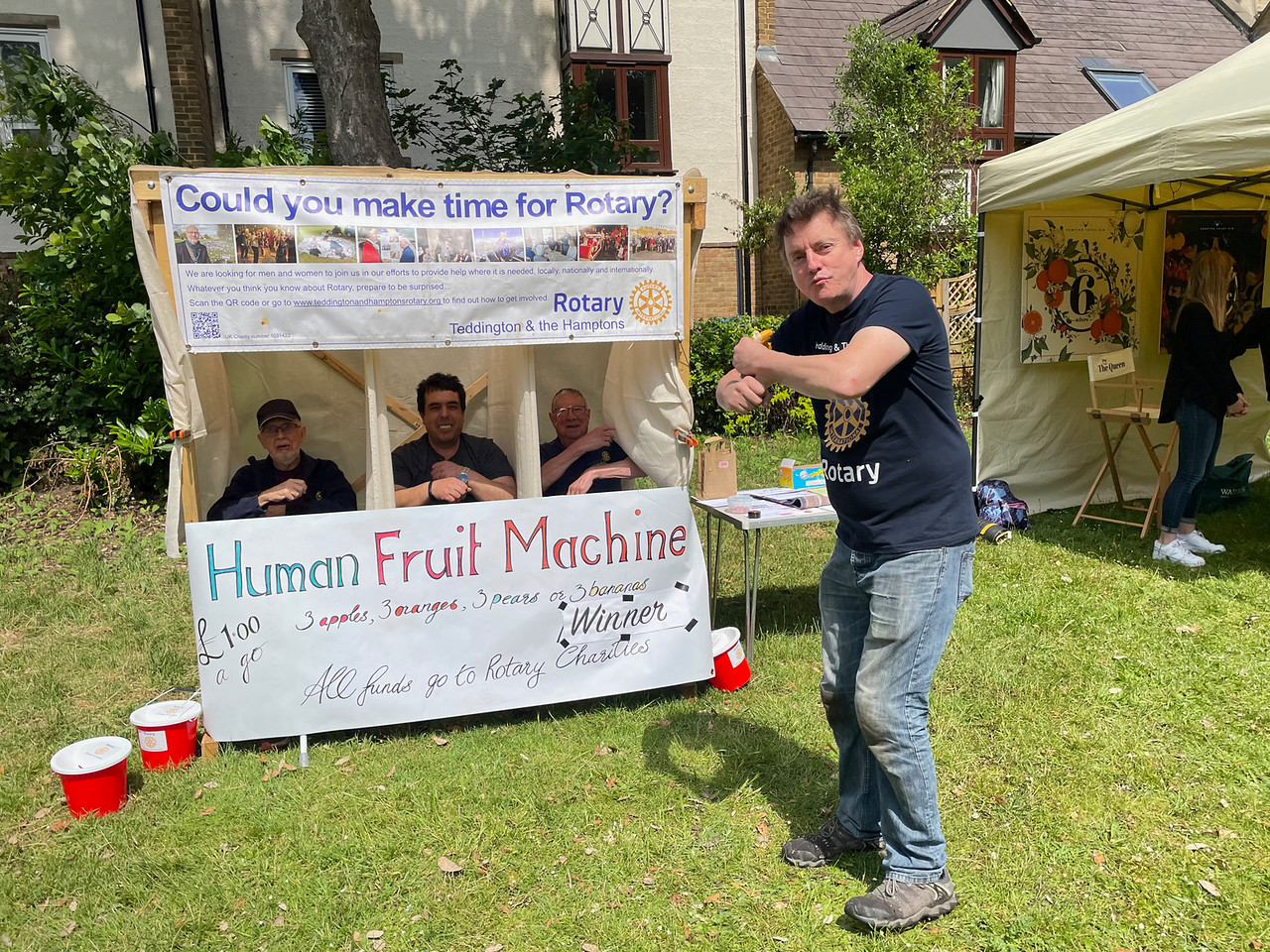 Of course, the main hosts had their own stalls too and the re-appearance of the Rotary Human Fruit Machine after over two years in lockdown was a great hit with crowd. As was the presence of one of the Teddington Lifeboats alongside the "Drowning Derek" challenge, where youngsters were aiming to throw a life saving line and float to a distant target. Not as easy as it looks!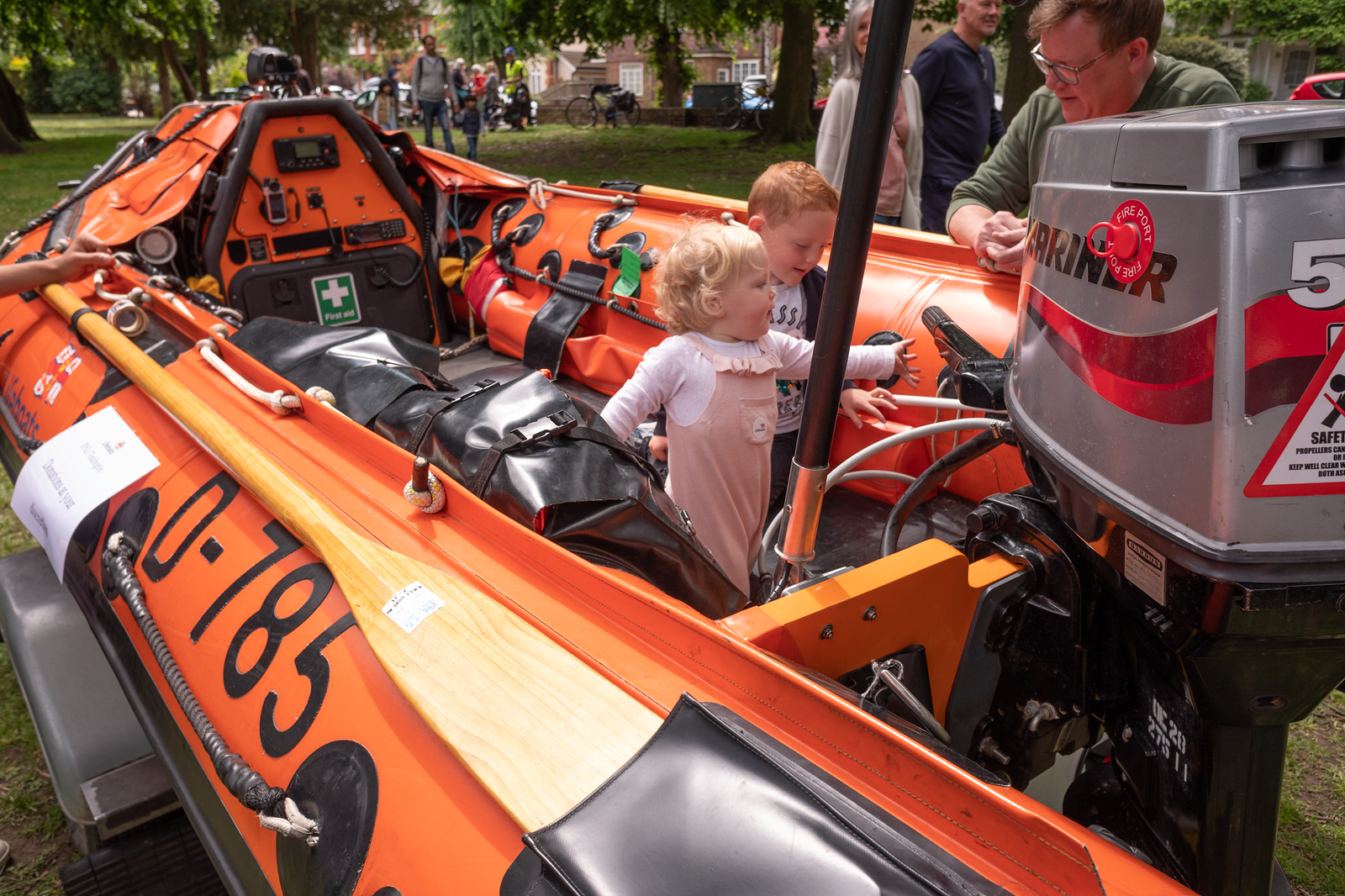 We had a line up of local performers on stage throughout the afternoon and the weather, despite the forecast, was warm and sunny, keeping the crowd engaged right through to the end.
The goal of raising the profile of Rotary within the local community was achieved, with good levels of interest and visitors to club meetings already booked in. The secondary target, fundraising, was also a great success with over £2,000 in total raised between both organisations.
We would like to thank all our supporters and sponsors for the event and everyone who attended for making it such a special afternoon.
Photographs courtesy of John Frye Photography