BRUCE'S CHALLENGE
<< PLEASE SUPPORT BRUCE >>
< The totally remodelled Bruce >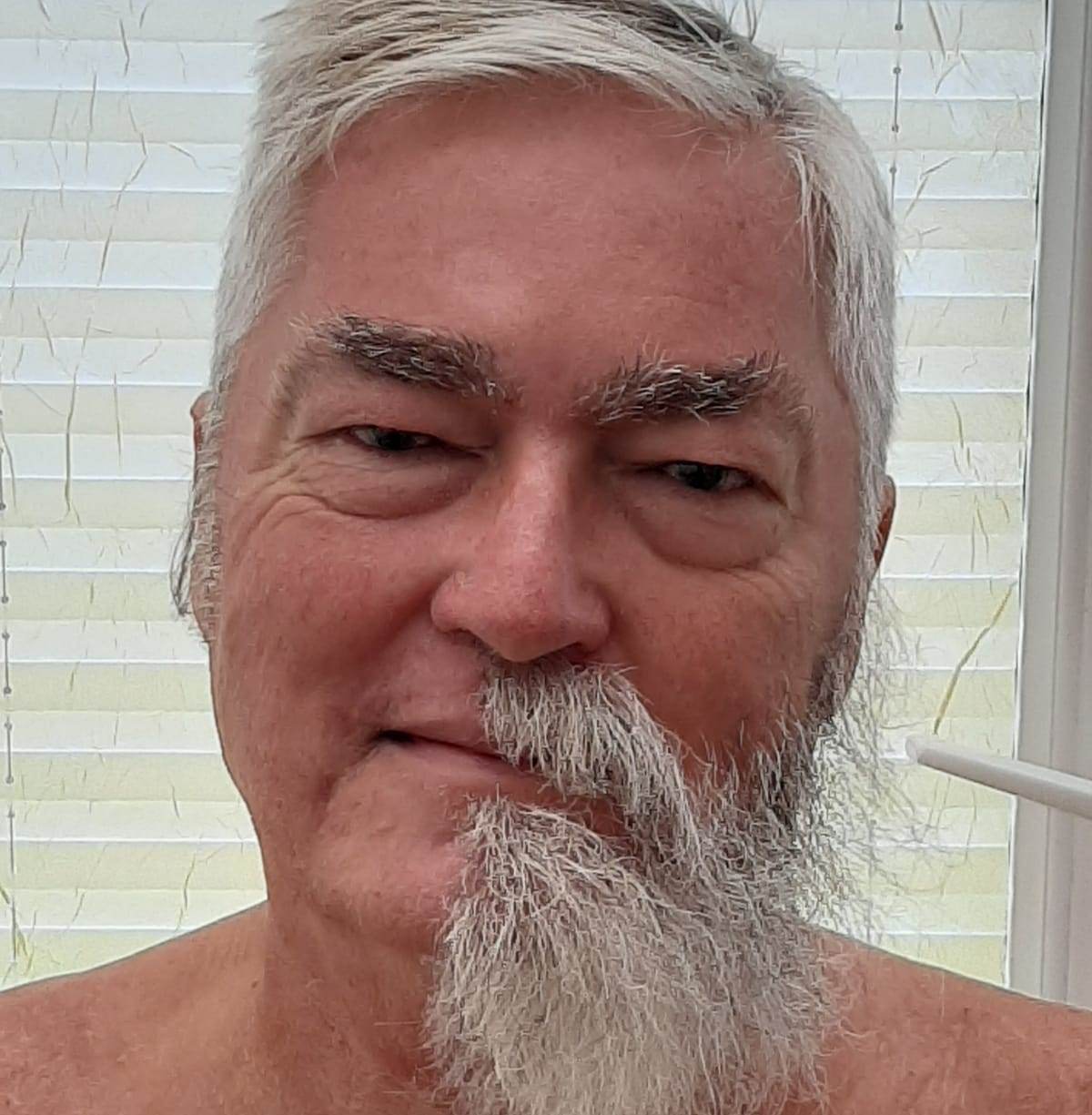 <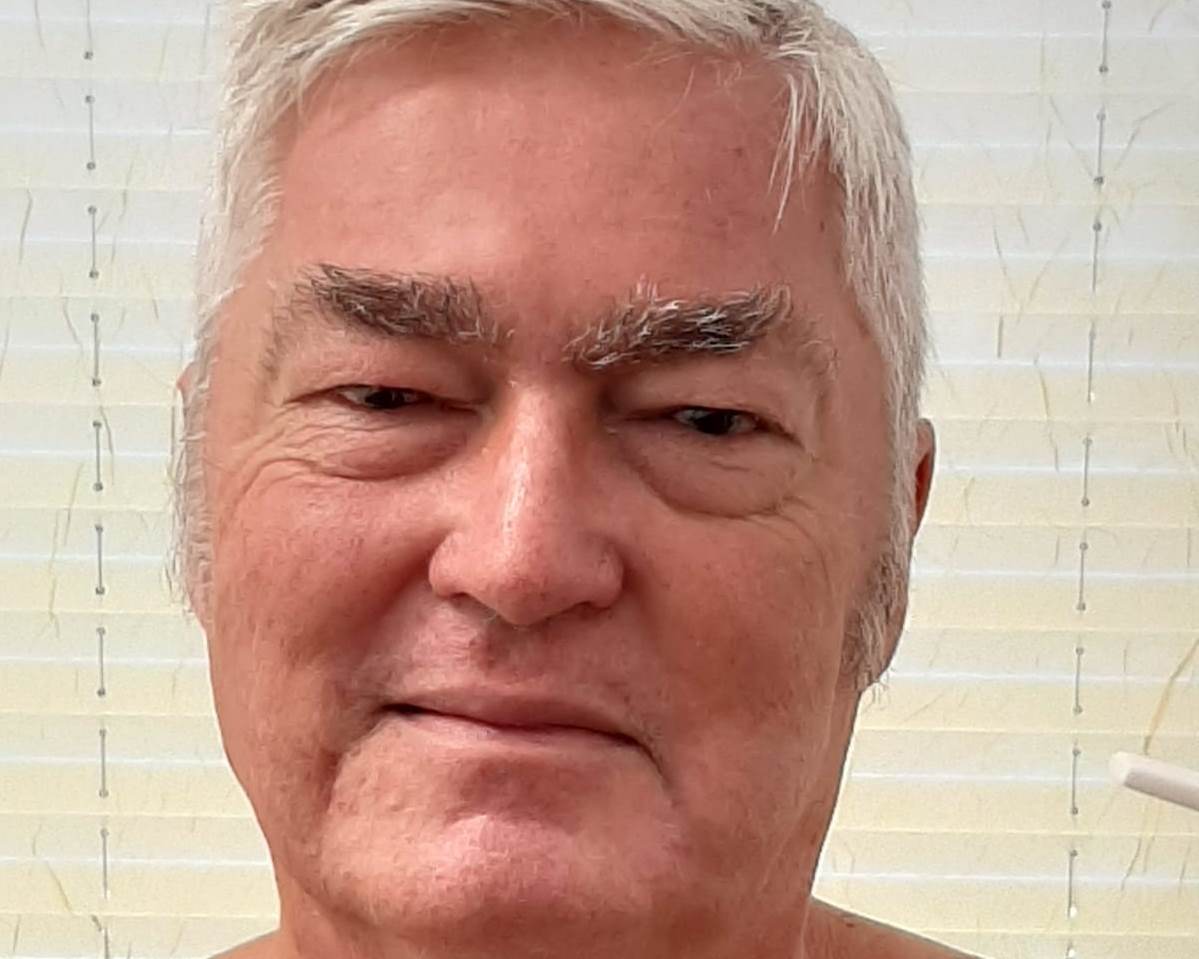 Many, Many thanks from Bruce to everyone who so generously sponsored his beard challenge.
A TOTAL of £1200 + was raised for Bodmin Rotary Charities.

<>
With major fundraising events like Band concerts, Duck Races and Street collections cancelled due to Covid-19, the Bodmin Rotary Club of which I am a Member have been looking for new fundraising events during lockdown.

The Club itself is considering a number of online fundraising ideas and as a Member of 10 years plus (as well as being a Member some 20 years ago) I thought to myself what can I do to help ?
<>
MONEY RAISED BY BRUCE WILL BE SPENT IN OUR LOCAL COMMUNITY DURING THESE CURRENT DIFFICULT TIMES and other Rotary Projects. Please select link below....
Please give Bruce your support, he will be shaving off his beard on the 5th August. (Watch this space for details....)
Bodmin Rotary member Bruce Tyzzer has promoted his beard growth and removal on 5th Aug. 2020 to raise much needed funds for the Club. << PLEASE SUPPORT BRUCE IF YOU CAN >>
<>
TO SPONSOR BRUCE please select - link here....
<
See latest photo - scroll down VVV
<
PRESS RELEASE 12/07/20 -
Bodmin Rotary's Bruce Tyzzer is raising a Beardy Bonus.
Many charitable and voluntary organisations have suffered through this pandemic and many of the events they would normally rely on to raise funds are not possible now. Bodmin Rotary is no different.
Bodmin's Rotary Club of 27 Members raises funds and, in normal times, participate in numerous fundraising activities. These include supporting the local Foodbank and Memory Café, assisting the vulnerable elderly and supporting young people, both educationally and in social development. The Club also supports local fundraising activities of charities such as MNDA, Hospital League of Friends, Shelterbox and assists vulnerable people internationally, where appropriate.
The concerts, collections and other fund-raising events they had planned for this year have been cancelled. At the same time, they are aware that this outbreak will push an increasing number of people into difficult situations and they will require help.
Bruce Tyzzer, long-time member of Bodmin Rotary wondered how he might be able to raise some much-needed funds to enable Bodmin Rotary to help some of these people. He hit upon the idea of shaving off a beard that has taken him 40 years to nurture to a high Santa standard. So, on the 5th of August he and his wife, Carol, will set about exposing Bruce's face to the world once again.
Bruce explained " As one clearly in the old fool category I'm not fit enough to run up and down stairs a million times, or unaware enough to scoff 200 pancakes in one go, so I looked for a way to help the Club within my capabilities. I live in Bodmin with my wife Carol and have, for the last 40 years or so, sported a beard. Since lockdown my relatively manicured hair has grown into a luxuriant beard of which I am quite proud, and I thought I could possibly raise some funds for the Rotary Club by having it removed.

My wife is not so keen as she has persistently maintained I would have a facial similarity to a Chipmunk without it! "
On 4th July, Bruce started a Go Fund Me page with a target of £250 which was smashed the same day. By the 11th July he was well on his way to achieving his revised target of £1000.
His fellow Bodmin Rotarians are asking for people to help to make Bruce's sacrifice (and his wife's loss) worthwhile. They ask " Please donate whatever you can to Bruce's Bodmin Rotary Beard Bonanza page on Go Fund Me and share this link on social media (https://gf.me/u/ydzpp9). Bruce is not expecting a knighthood, but he is keen to raise as much as possible!! We are all very grateful to those who have already donated but the more we can raise, the more we can do to help our local community".
For further information about Bodmin Rotary Club and links to Bruce's donation page go to the Bodmin Rotary website at http://www.bodmin.rotary1175.org. - OR bodmin rotary facebook page.
LATEST 11th Oct 2020....
IT'S ALL GROWN AGAIN - AMAZING....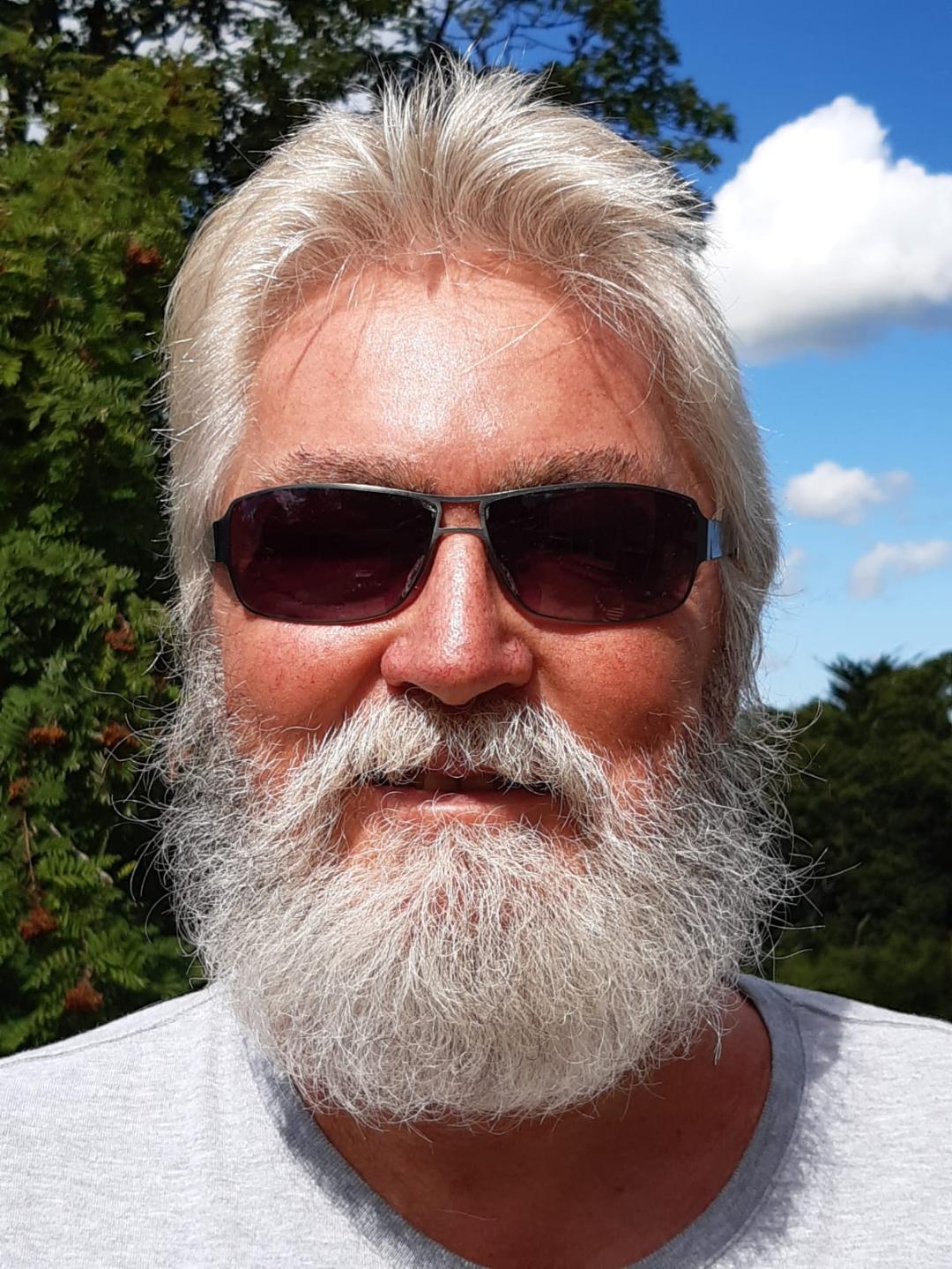 << >>