GOLDEN FRY - CHIPPY COLLECTION
Many Thanks to Gerald and Phil for allowing us a pre. Christmas cash collection.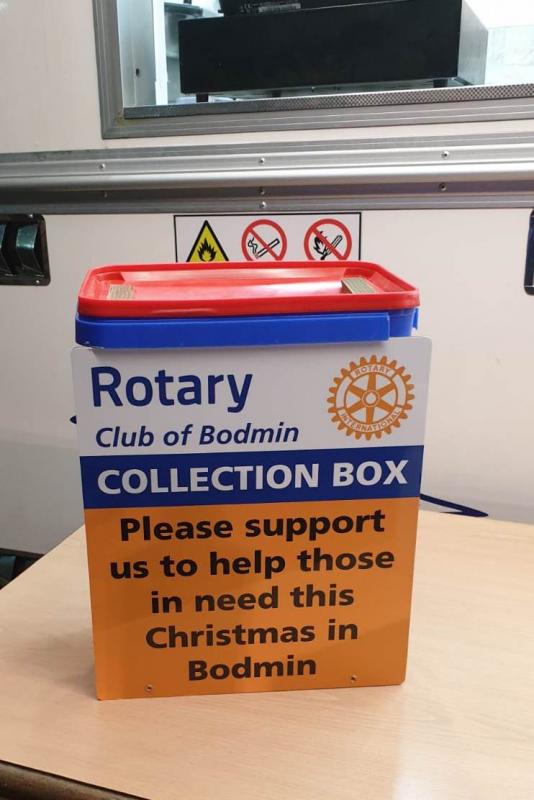 Gerald (Ex. member of Bodmin Rotary) and Son Phillip operate a Two Van - Drive Through Fish & Chip outlet at Callywith, Bodmin. - THE GOLDEN FRY

In the knowledge of Bodmin Rotary are trying to raise funds, Gerald offered to have Rotary Collecting Boxes at each van for customers to donate if they wish.
Bodmin Rotary are very Grateful to Gerald and Phil for this opportunity .

wm
THE GOLDEN FRY - Gerald & Phil