To DONATE select: www.virginmoneygiving.com/fund/bodminrotarycodgers
Over the past two years all charities have had difficulty in raising funds to fulfil their needs. Bodmin Rotary have very much suffered in this respect, but have now arranged an event which will hopefully collect some funds.
THE OLD CODGERS WALK is an event inspired by our over 70yr old members as a challenge to celebrate their age and Bodmin Rotary Clubs 70th Birthday, which is in October 2021.
The walkers are John Ridgway, Allan Foad, Peter Melmoth, Peter Old and guest walker Balu Mahdvani. All will be ably supported for any medical requirements by much younger retired Doctor Sharon Ife.
The Challenge is to walk the Camel Trail from Bodmin to Padstow, approx. 11.0 miles and gather sponsorship from supporters to raise club funds.
The event will take place on Monday 21st June 2021 commencing at 0900hrs from the Camel Trail Car Park, Bodmin. (See map below)
Funds will be raised to help disadvantaged and vulnerable young people in Bodmin via. a new project called - BODMIN BRIGHTER FUTURE - FUNDRAISER (BBF)
This Fundraiser project is a Bodmin Rotary Club initiative that also combines a competition showcasing the creative talent of young people in Bodmin, with raising funds.
To find all details visit the BBF website: www.bodminbrighterfuture.org
<
Donations can be made to support and encourage the walkers via. a Virgin Money Giving page: Please select and read more details in the Campaign statement....

To DONATE select: www.virginmoneygiving.com/fund/bodminrotarycodgers
<
Bodmin Rotary Website: For all details: - www.bodmin.rotary1175.org
<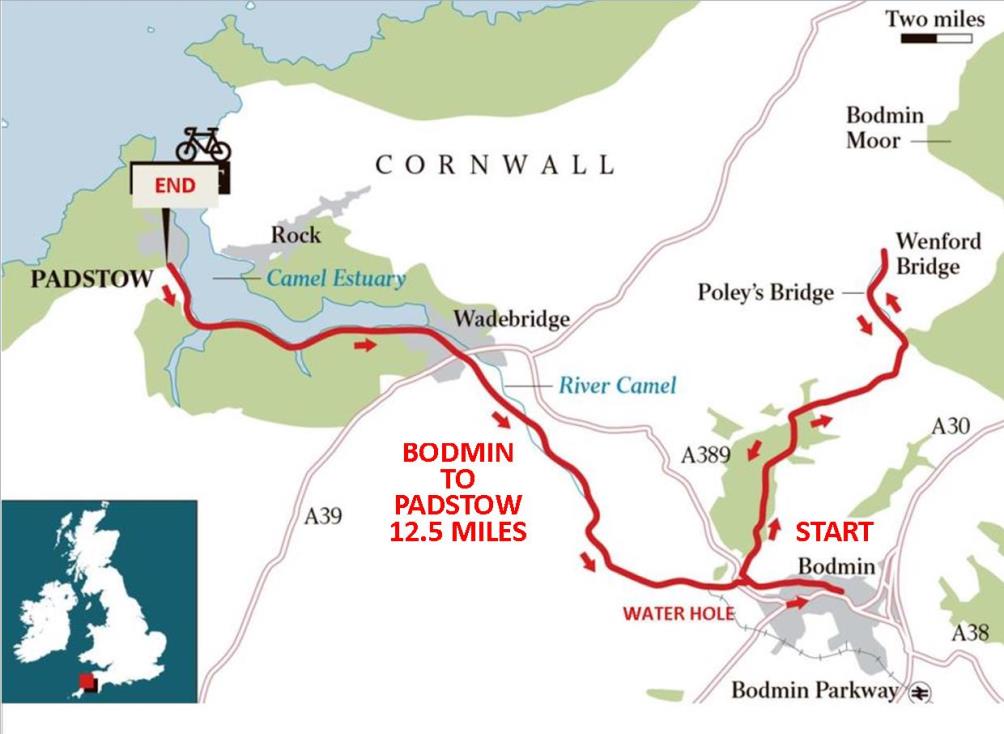 <>
wm 23/05/21