Members of the Teddington and Hamptons Rotary Club have personal connections to Delhi and we have hosted visitors from the Club of Delhi Vikas on numerous occasions.
We were saddened to hear of the terrible swell in COVID deaths in the area recently with 7 members of the Club dying in the past couple of weeks.
Clearly we want to help, and hearing about a major project being run across all the clubs of District 3011 (Delhi South) to provide Oxygen Concentrators to the numerous small hospitals in their district, we felt the least we could do is try and contribute to that fund.
Each Concentrator costs around £700 and can support two people. The initial target is to import 1,500 units so an ambitious initial appeal for over £1m has been launched. Many will have seen the news that the biggest killer in India is not just COVID but the inability to treat the symptoms with a serious lack of Oxygen available. With a supply of oxygen many will survive the worst effects, without it they are simply dying.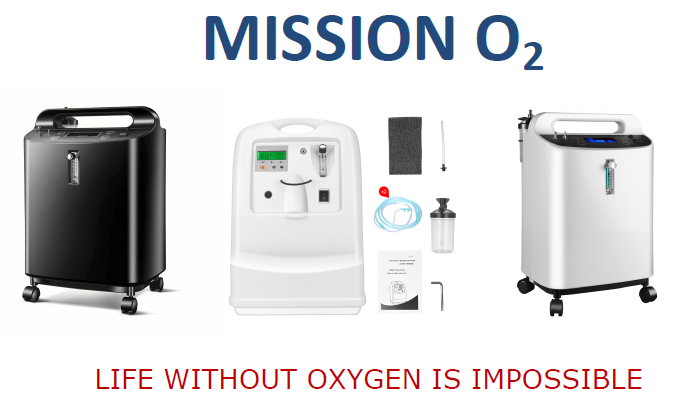 Help us contribute what we can to this life saving effort. Any money donated on our appeal page will go straight to our Charity Account and will be transferred directly to the fund in Delhi with no admin costs (apart from bank charges) so that every penny can go where it is most needed. Click on our donate button below to go to our appeal page in a new window.