Welcome to the New Rotary Year (2021-22) with a new President
June 30th brought our first Hybrid Meeting of the year with President Peter Brearley handing over to President Gordon Roan after a very but successful year
Club members please log in for more information.
Rotary Becket held its handover on 30th June during its Wednesday "Breakast Meeting". It was a hybrid with outgoing President Peter Brearley handing over the "burden of office' to President Gordon Roan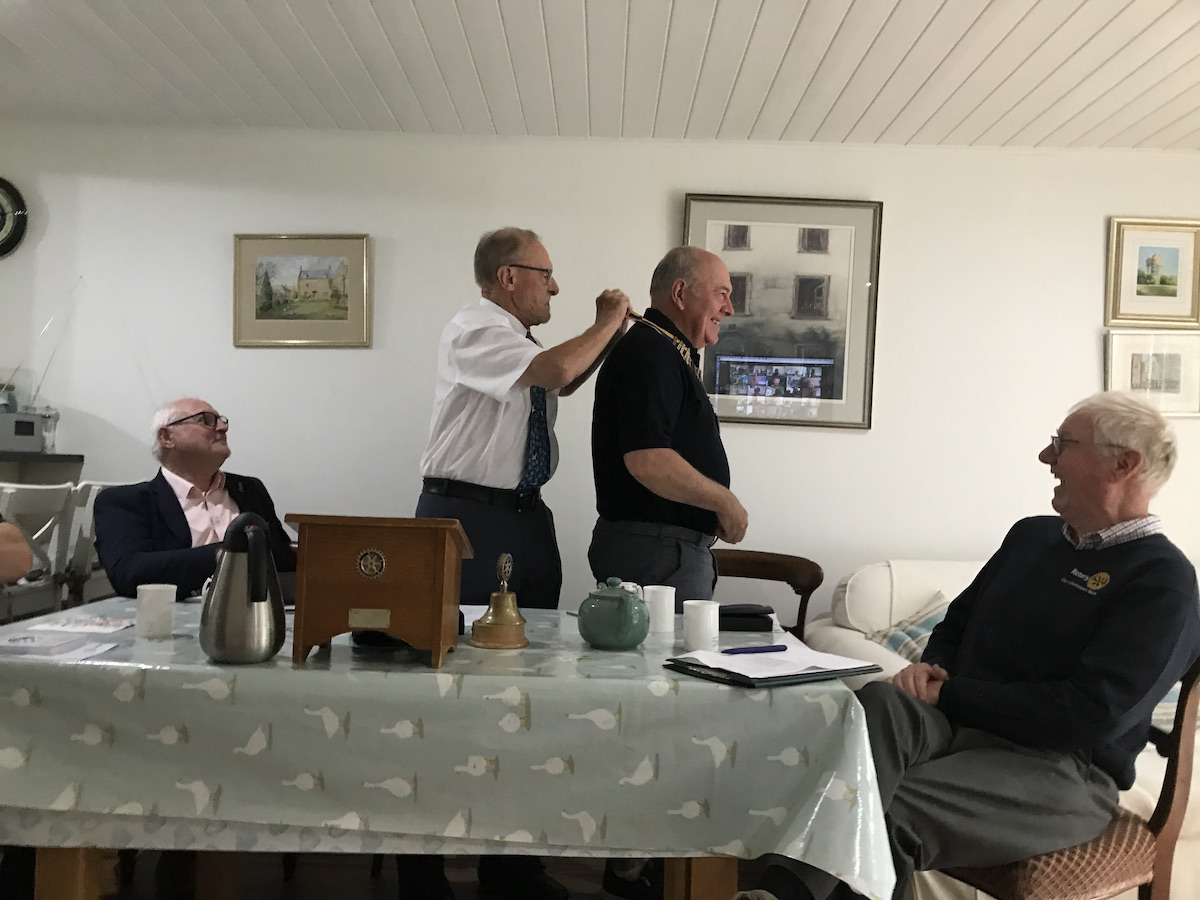 with President Elect Graham Goss, President Nominee Martin Thornton and Club Secretary Nick Mabey in person and the other Club members joining in via Zoom.
In appreciation of Peter's leadership of the Club during the most testing of times, Gordon presented him with a gift from the members


which when unwrapped after the meeting revealed a flyfishing rod which Peter can enjoy with all the free time he will now! have!