<<<< >>>>

'MUSIC FOR ALL' - Friday 3rd June 2022
This event is a Bodmin Rotary club initiative to provide an evening of varied music for FREE enjoyment and celebration of the Queens 70th Jubilee. The format, will be an evening of different music at different venues. Fully sponsored by Bodmin Town Council, Local Businesses, Arts Council England and Bodmin Rotary Club.

The following venues will be used: ---- 7.00 - 11.00pm :
St. Petrocs Church - CLASSICAL

Narisa Lawn - Priory Park - DISCO's
The Football Club - POP
The Shire House Suite - COUNTRY & WESTERN
Shire Hall - Court No2 - FOLK
The Masons Arms - JAZZ & BLUES

<<<< O >>>>
Full details of the music acts are available in a programme leaflet, widely distributed throughout the town in selected shops etc: BTC/TIA Mount Folly, Westberry, Martin & Budge, Stan Mays, Sproulls, Bunts, Barnecutts, MCB Lanivet, Webbers and more.... OR see Main Pages below....
<< Treat yourself to a FREE evening of music of your choice >>

<< PROGRAMME Friday 3rd June >>
PAGE 1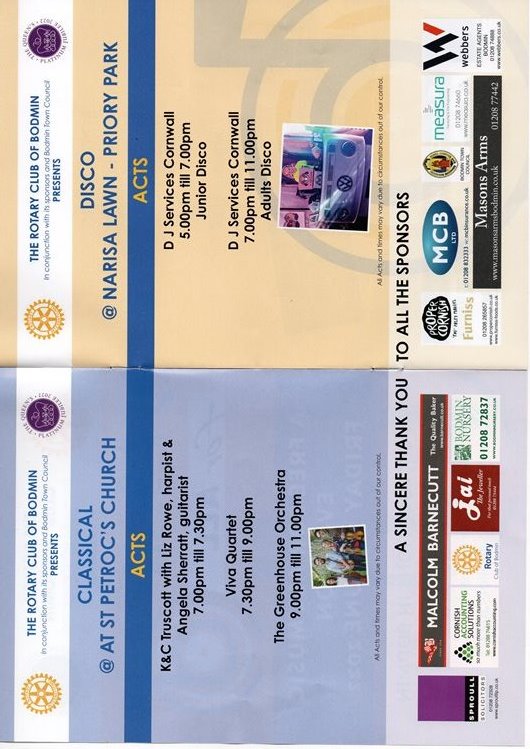 PAGE 2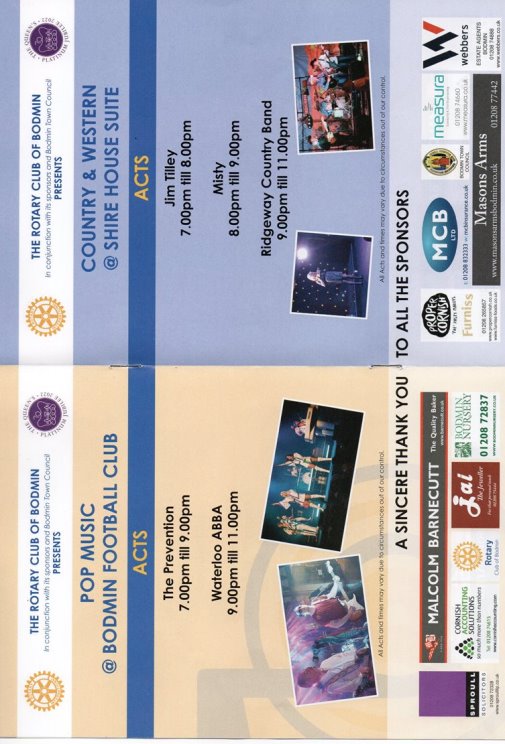 PAGE 3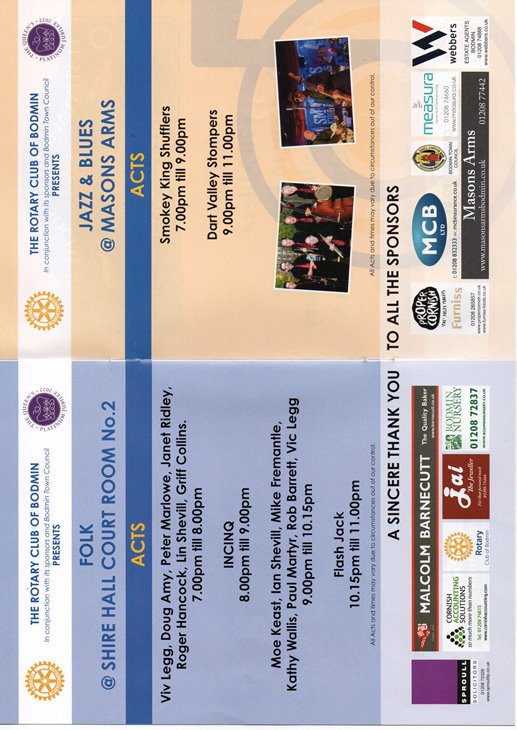 <<<<
Printable poster....Select here for
printable pdf....
<