Community & Vocational Services
.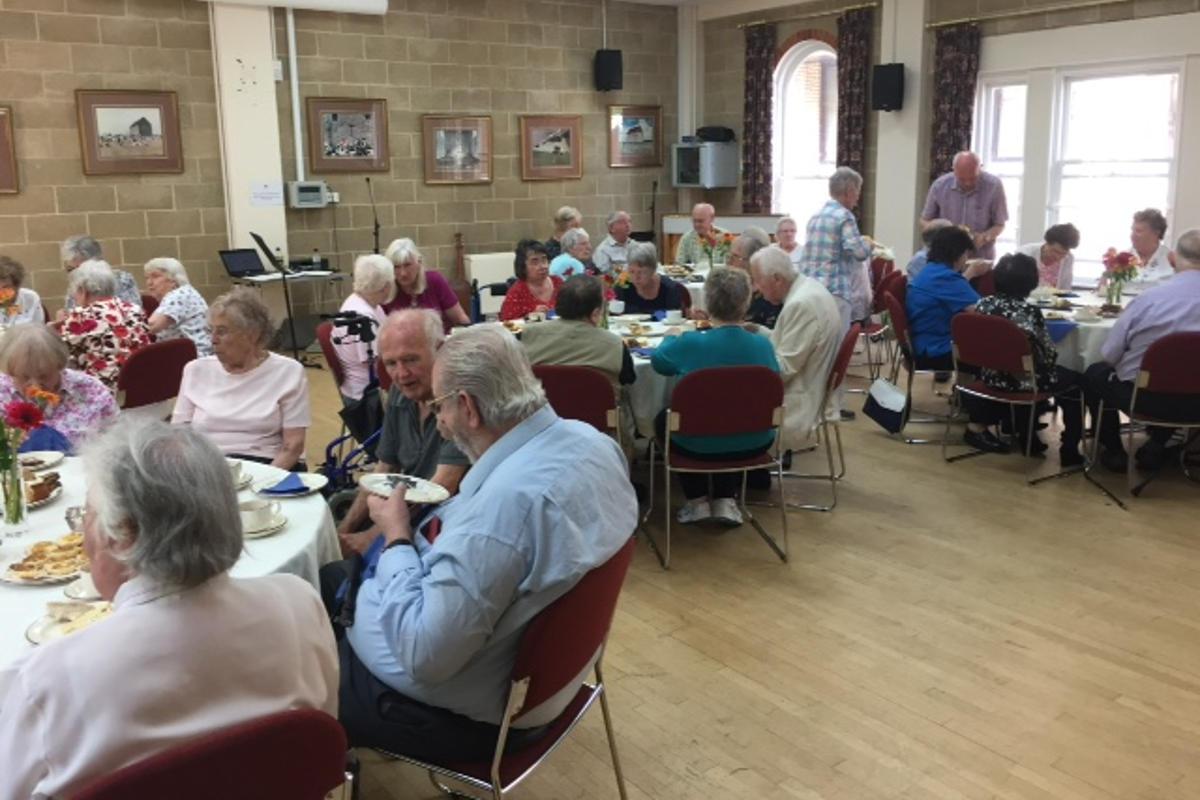 One of the commitments of this committee is to attend the various needs of people less fortunate, who by circumstance beyond their control, are unable to enjoy the social benefits of normal life. We are particularly keen to provide facilities that enable the elderly to enjoy entertainment otherwise not available. (The picture above shows one of our Senior Guests' Parties.) The club support Chelmsford Community Transport, which provides transport services for those who cannot access public transport because of physical or mental limitations or rural exclusion. The younger generation are equally supported; where their engagement in Challenges or Expeditions which are socially or community orientated to develop their life skills, the committee will consider support to enable the applicant to complete their task successful & to the benefit of the community.
Rotarian Janice Goodman is Chair of our Community & Vocational Committee.
Senior Guests' party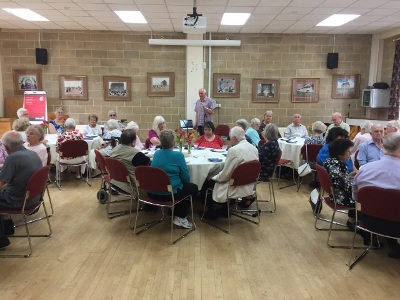 We held our annual Senior Guests' Party on Saturday, 8 July 2017. This year for the first time it was in the Chelmsford Cathedral Chapter House, which proved a convenient and popular venue. Some forty invited senior citizens enjoyed an excellent and very sociable afternoon tea, hosted by members of the Rotary Club of Chelmsford. Those who were unable to get to the Chapter House under their own steam were given lifts by Club members.
We thank Janice Goodman and all of our Community and Vocational Committee for arranging the party and all those other Rotarians who provided transport for those guests who needed it and helped with the serving and washing up.