A continuing project for the Club this year
THE ROTA-TOY BOX SCHEME
The boxes (somewhat larger than the ones used in the Shoebox Scheme) are filled with
"Pre loved" children's toys, for distribution to needy children within our own local area.
Here are pictures taken at a local day nursery with children bringing their filled boxes for collection by the Rotary Club for onward distribution.
Any Rotary Club wishing to include The Rota-Toy box cheme in their programme
can obtain these boxes from The Rotary Club of Wilmslow Dean.
2016
Staff and Pupils from Westmorland School, Westmorland with their
Rota Toy boxes ready for distribution.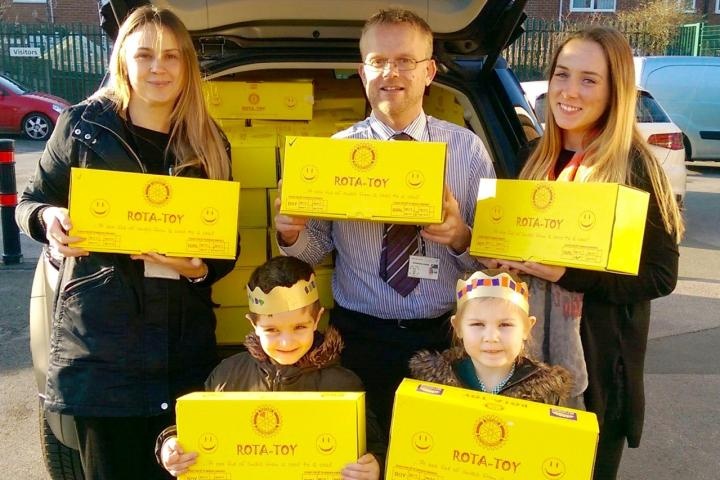 2015 Pictures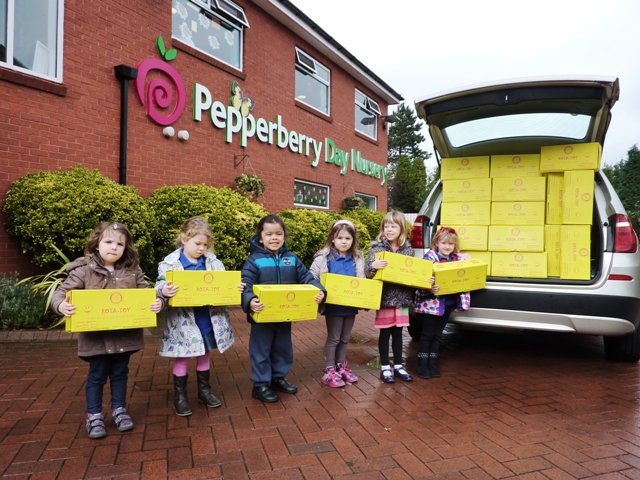 A toy from a child to a child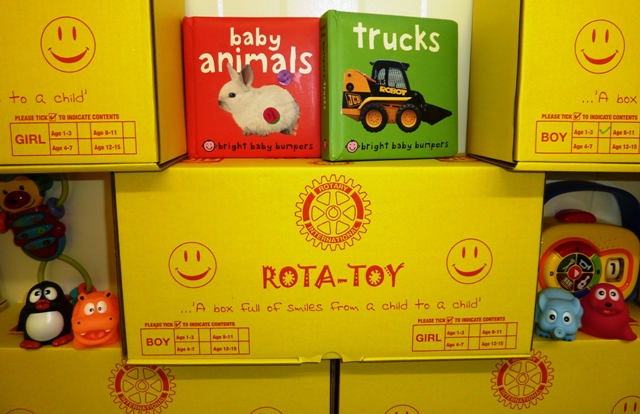 A box full of smiles from a child to a child.
Rotarians filling boxes for distribution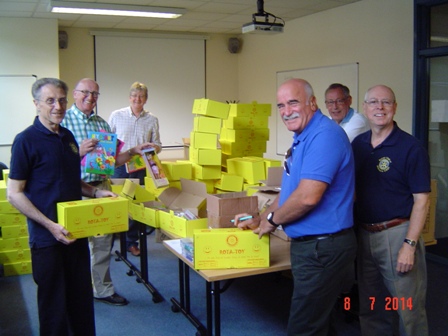 .
Vice President Kevin Kelly delivering 600 boxes
to be given to needy children in tour local area .