It is a tradition that every child at a junior school in Witham is presented with an illustrated dictionary in year 5 or 6.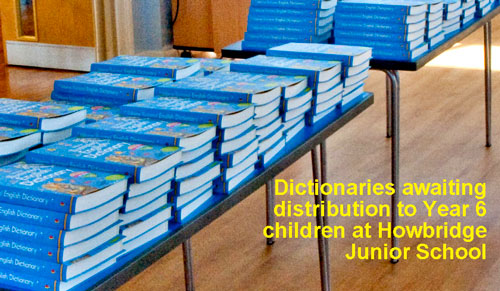 Each year over 500 dictionaries are ordered, sorted and delivered to the schools.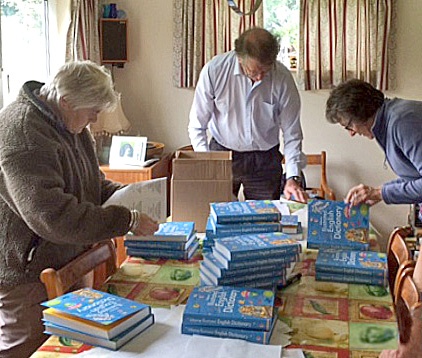 The dictionaries are much appreciated and are used well into the childs educational career, and even in later life. Schools have a choice of an illustrted dictionary or one without pictures but more words.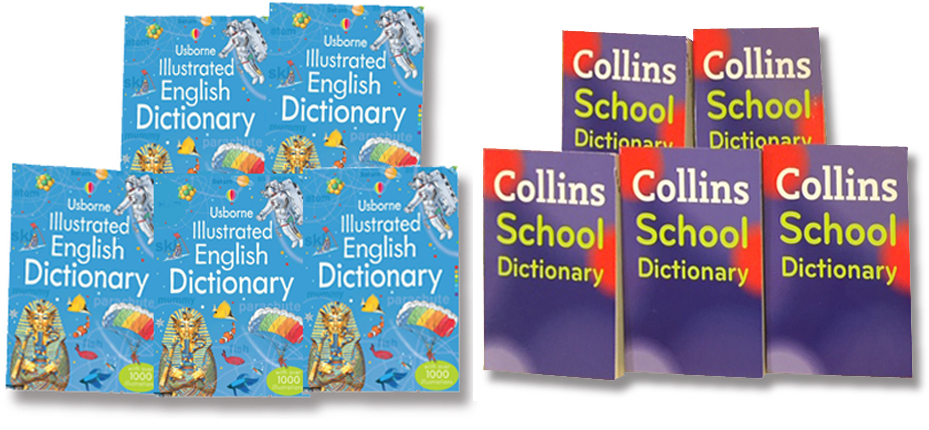 It is surprising how many things there are to be discovered ina good dictionary.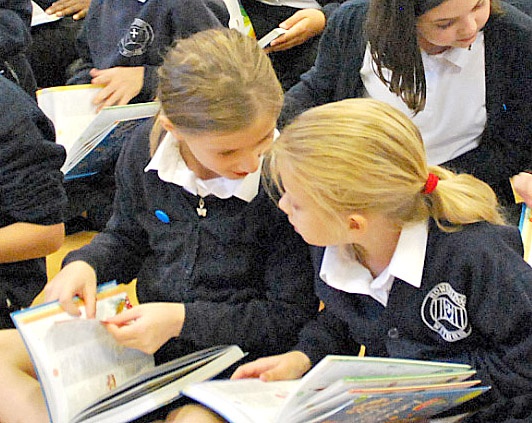 Below is a typical picture (from the Powers Hall School) of a group with their dictionaries.