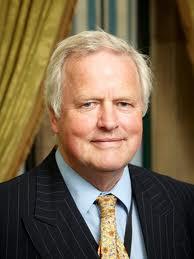 Col. Bob Stewart, MP, DSO
Col Bob Stewart D.S.O., M.P.
Member of Parliament for Beckenham
We are honoured to have as our guest speaker on the 17th February 2014 Col. Bob Stewart, DSO, MP for the constitutancy of Beckenham. Col. Stewart is to speak to the Club on the subject of The Army and Politics in what was a very enlightening and interesting talk.

Guest speaker Rachel Levy "On being a holocaust survivor"
Rachel Levy, is a holocaust survivor who lived in silence for many years unable to talk of the horror she witnessed and the terror she felt. However she now speaks to groups of children and we are very privileged to have her as our guest speaker on this date.

Mayor of Bromley's Visit to the Club 16 February 2015
Visit to the Club of the Mayor of Bromley Clr. Julian Bennington Mon Feb 16th 2015
John Carter, presenter of various BBC travel programmes and ITV's "Wish You Were Here". John will be talking about his life and work.