Manadon Rotakids - Manadon Vale School £20 Challenge
Or how to create £1200 to eliminate Polio. Well done all at Manadon Vale Primary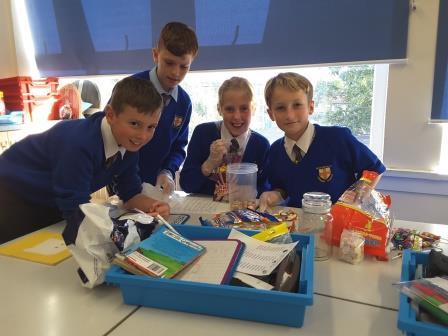 Roborough Rotary Club donated £20 to the Rotakids of Manadon Vale Primary and this money was divided into 4 units of £5. and each of four teams was given £5. Planning meetings were then held in which each RotaKid team decided upon a fund raising activity. These were as follows;
Find the Hidden Treasure
Guess the number of sweets in the jar!
Loom Band sale
Guess the name of our Polio Bear
The total amount raised was £126.49!!
Roborough Rotary have agreed to double this amount to £252.98 and therefore the amount raised will be £379.47
Over to Bill and Melinda Gates to double this amount to £758.94 thus making a grand total of;
Drum roll !!!!!! --£1138.41
We are all delighted with this result. The pupils researched the Purple 4 Polio Campaign and were able to inform the whole school during their Celebration Assembly last Monday 28th November.
The Club, under the guidance of Sarah Ryder, Headteacher and Jo Mitchell, Teaching Assistant have planted 1000 Crocus Bulbs into different size pots and the sale of these pots complete with Purple Ribbon and Purple 4 Polio stickers raised £160! Two large planters have also been planted so these will hopefully come to life for Rotary Day on 23rd February sending the message throughout the school grounds.