Rotary Open Evening & Presentation
North Plymouth Rotary and Roborough Rotary both growing and working with our communities.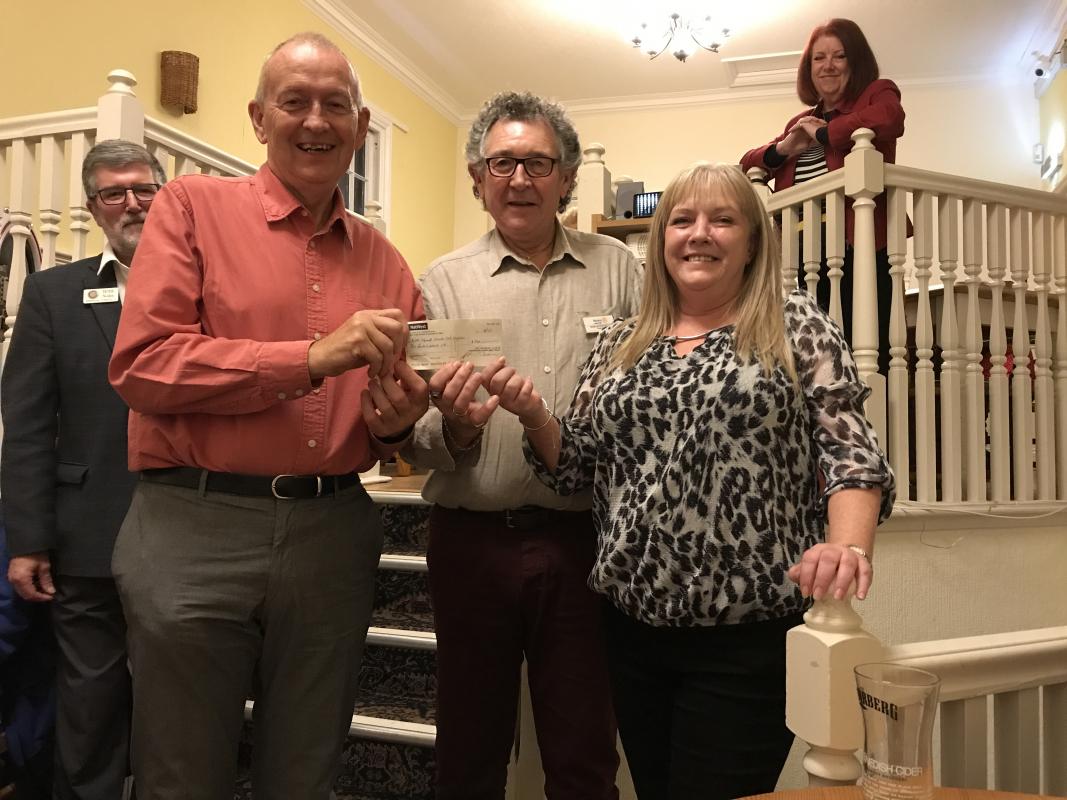 Great open meeting last week, thank you to all who turned out! I hope you all went away with a positive idea of Rotary. We were very pleased to present a cheque to Nic Brown & Amanda Addison (Queens Arms) of North Plymouth Community First Responders to support a Defibrillator for Tamerton Foliot
We are inviting everyone who was there, any anyone else interested, to a meeting of Roborough, just to get a feel of what can happen! Meeting schedules are shown from the menu top left of our home page. Please let us know if you are comming!