Meet 'Moneyspinner', a new member of our Rotary Club.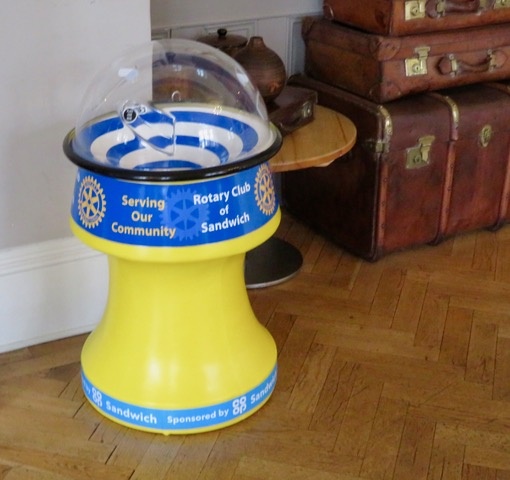 'Moneyspinner' is great fun to watch, simply place a circular coin in the slot and watch it go round and round and round, spiralling its way into the collecting box in the base. All proceeds will be donated by the Rotary Club to our local charities.
The brightly coloured 'Moneyspinner', sponsored by the Coop, Sandwich, will be placed in several retail, food and public areas in Sandwich over the next few months so please look out for it and "give it a spin".