Bag Packing at the Co-op has been a regular fund raising event for a number of years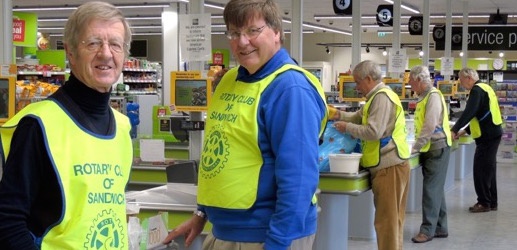 On Wednesday, Thursday and Saturday 13th - 16th February 2019 Rotarians again helped customers pack their shopping at the check-outs.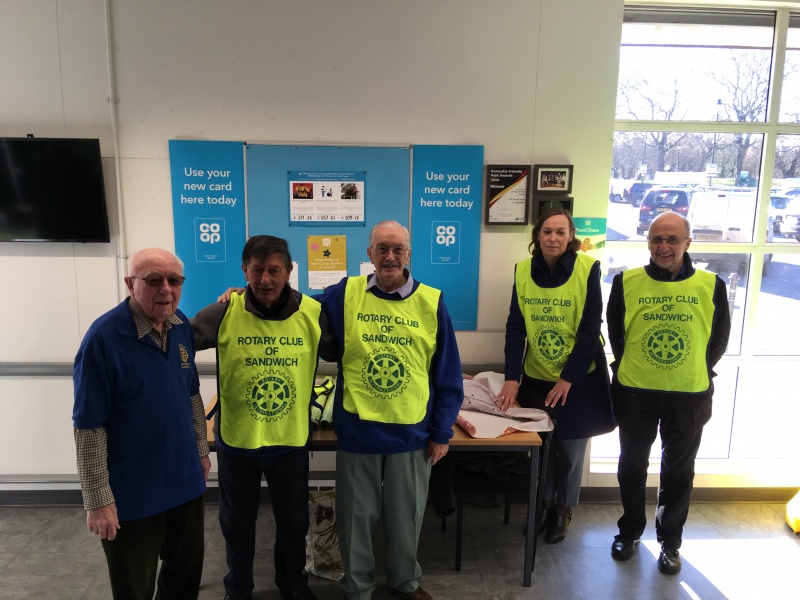 The Thurday afternoon team of Rotarians about to change over between "shifts"!
By the end of the Saturday session we had collected nearly £1000.00 for Rotary Funds
Thanks to the generous customers and the support of Paul Harris and his tem.