End Polio - collection in Eccleshall 19th October 19
A collection will be held on Saturday 19th October 2019 to raise funds for the End Polio campaign.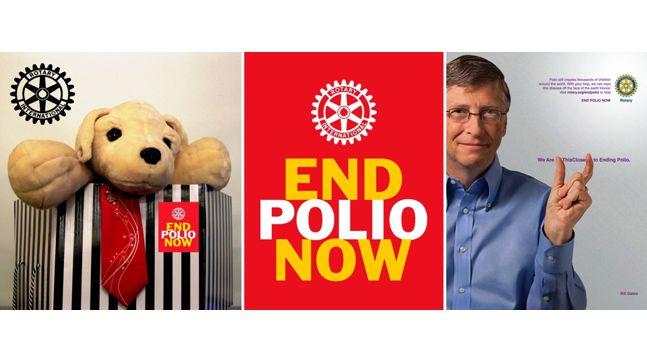 Please support Rotary at our

Street Collection on Saturday 19 th October
2019 outside Eccleshall Co-op Store (by kind permission of the Manager ) and also the library.

The Rotary Polio eradication program.
 In 1985 Rotary International began the campaign to rid the
World of Polio
 In that year there were 350,000 cases world wide
 Since then more than 2.5 billion children have been
immunised
 So far in 2018 Polio cases are down to 19 reported in Pakistan
and Afghanistan - just these two countries.
 Finally ending polio in the world still requires massive
immunisation campaigns as immunisations must continue for
3 years after the last reported case
 The Rotary Club of Eccleshall Mercia together with the
generosity of the local community, and other agencies that
have joined us since 1985, continues to support the campaign
We are dedicated to completing the work of removing the
threat of ongoing polio to humanity.
 Every £1 received is boosted by a further £2.00 from the Bill
and Melinda Gates Foundation.

For more information on the massive progress made in eradicating this disease in the world please see:
https://my.rotary.org/en/take-action/end-polio