Belhaven Brewery - Gordon Muir
Wed 22nd May 2019 at 19.00 - 20.30
.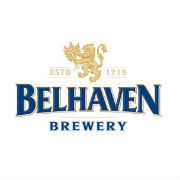 Belhaven is the home of Scottish brewing and is the oldest brewery. Their Motto is 300 years of Beautiful Beer.
They use 100 % of barley malt and the water used comes from an ancient source.
They also use the finest of hops from all over the world and a unique type of yeast. Belhaven is at the cutting edge of brewing and has over 10,000 visitors each month. Free samples are provided.
!/3rd of the beer produced is exported to Russia, USA, France, Australia and many other countries. Over 20 million cans & bottles are exported each year.
At this point Gordon provided us with samples of a variety of beers. Needless to say this was much appreciated and there were numerous comments on each blend. Without doubt this was the most popular part of the proceedings and different Rotarians preferred different beers.
Samples provided included Belhaven Best, Belhaven Black (less bitter & roasted barley), Belhaven Pale Ale produced for the 300th anniversary
Speyside oak aged Blonde ale which was 61/2% and had a warm whisky finish.
Towards the end of the sampling the question was asked what % of women drink beer and Gordon stated 20%. There is also some low alcohol
beer produced.
Ian Greig who provided the vote of thanks intimated that he had worked in breweries for 16years and had learned a lot about brewing.