Luncheon
Wed 15th January 2020 at 12.30 pm - 2.00 pm
Speaker: Chris Oliver. Subject: The Royal Guernsey Light Infantry.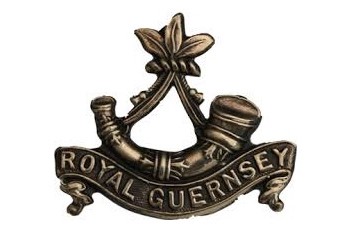 The Royal Guernsey Light Infantry – "Guernsey's Finest Hour"
It's been six years since the world started remembering the centenary of World War One and to every military charity the challenge of keeping focused is drawing to a close. As is usual, Guernsey played a much larger role in WW1 than befits it size, and it was forgotten that the RGLI was one of the final British Regiments to come home in 1919. Their story, which touched every island home, had been long in the waiting to be told. Today's presentation will unravel that journey and how two islanders used traditional print, broadcast and social media to get support for the idea - and how it grew to grasp islanders hearts and imagination, way beyond any expectation – both here and aboard. It will also highlight how they addressed the challenges of keeping the momentum alive, the threat to continued focus as the centenary countdown clock ticked away, and what in the end was the only way forward – an unfinished journey. What's more, what you can do today to help. You can find more information at www.lesemrais.com
The Speaker
Chris is President of the RGLI Charitable Trust and was the founder & prior Chairman of the Itex (now Saffery Champness) Around Island Walk - of which he spoke to our lunch club here over twenty years ago. His day job is CEO at Armstrong Continuity who now operate globally from Guernsey which started, as he puts it, as 'an early retirement plan'. Chris is a published military historian, keen traveller and makes documentary programmes for the BBC.