Aquabox
Following a visit by Club members to the headquarters of Aquabox the Club has made a donation of £300 to support the work of this charity in supplying clean water to those in great need.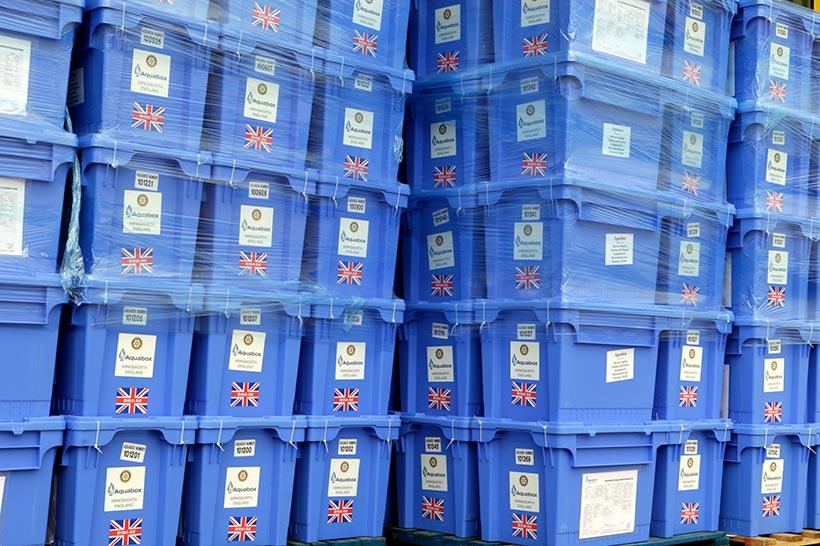 Club members please log in for more information.
Aquabox is a charity and community project set up and managed by the Rotary Club of Wirksworth to provide safe drinking water, through the use of filtration units, and humanitarian aid to crisis zones around the world.
Since its formation in 1992, Aquabox has distributed more than 110,000 boxes to countries suffering from natural and man-made disasters, helping hundreds of thousands of people in more than 50 countries. As well as a water-filtration unit, each Aquabox contains a variety of humanitarian aid items, including cooking utensils, hygiene equipment, tools, shelter materials and educational items.