Sarnia Cherie – a short introduction to Guernsey - Steve Richer
Wed 25th September 2019 at 7.00 pm - 8.30 pm
Photo Wikipedia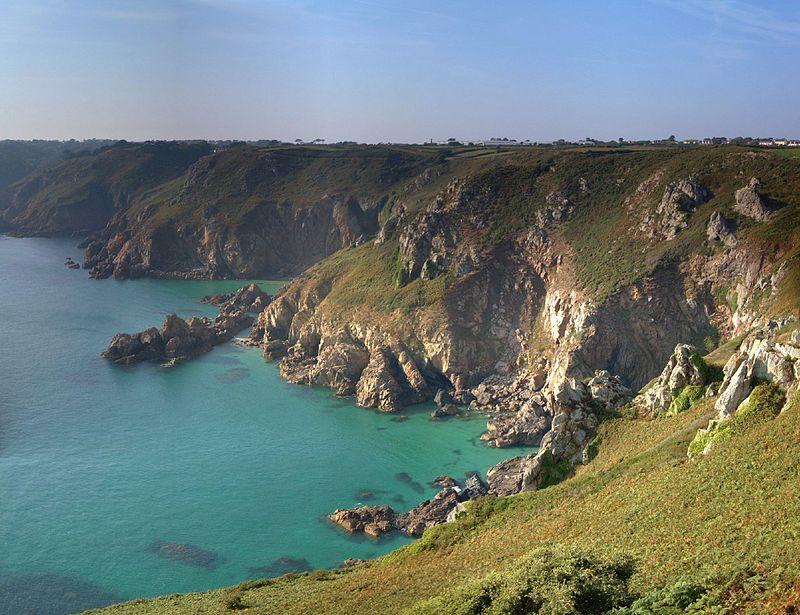 The speaker was Steve Richer who is well known by those Rotary members who attend Carricknowe church as he is the organ player.
Steve's intention was to give us a short introduction to Guernsey, previously called Sarnia Cherie.
Guernsey is only 27 miles from France and has a population of approximately 62,000 and a size of about 24 square miles and is not part of the UK or European Union. It has no party politics, is not afflicted by Brexit and has no NHS. If anyone needs a doctor or hospital this has to be paid for.
When the Romans invaded Britain they also took over some of the channel islands including Guernsey.
Germany invaded Guernsey in June 1940. Just before that many children were evacuated. By the time the island was liberated in 1945 there was serious starvation.
Steve was born and raised in Guernsey and other Chanel Islands for 34 years before coming to work in the UK.
At this point Steve gave every member present a Guernsey Quiz Sheet and intimated that he would show personalities on the screen and members should
then write their names on the appropriate quiz sheet number. There was a good number of those present who participated in this. With 7 points the winner was Maureen Howard and Steve said that a prize would be delivered.