Rotary Saving Lives in Matlock Area
Over the last couple of years, Matlock Rotary Club has helped to provide three defibrillators in the Matlock area.
Defibrillators are now a common sight across the country, in old phone boxes and outside shops and village halls but more are always needed to provide enough cover for an area.
Matlock Rotary Club has been the prime funder of the Matlock town centre defibrillator outside the Market Hall, off Bakewell Road between the Bus Station and M&S Foodstore an area with extramely high foot fall. It has also provided grants to help with the purchase of a defibrillator at Starkholmes Village Hall and Darley Dale Primary School. Both these are easily accessable to all members of the local community in those areas.
Each time a defibrillator is used, the pads for attaching to the casualty have to be replaced and the battery packs have to be replaced every few years.
Starkholmes Village Hall and Darley Primary School each look after the maintenance of their own defibrillators.
The Matlock Town Centre defibrillator is owned and managed by Matlock Rotary Club. It costs us several hundred pounds a year to maintain, depending how many times it is used. The Town centre unit has been used several times to help save lives.
To help with the running costs, Matlock Rotary Club would be grateful to receive any funding through it's Facebook/ web site.( Matlockrotary.org.uk) or contact us using the link off this page.
Why so many defibrillators
When someone has a cardiac arrest, is unconscious, not breathing normally and showing no signs of circulation, it is vital to use a defibrillator and CPR (cardiopulmonary resuscitation) as soon as possible to increase the chances of the person surviving. Portable, battery powered defibrillators provide a controlled electrical charge to a cardiac arrest patient to get the heart re-started and hopefully save the person's life. The closer you are to a unit the greater the chance of saving a life.
If anyone needs to use a public defibrillator, the procedure is to ring the ambulance service (999) and ask for the key code for the cabinet. The defibrillator is fully automatic and the instructions are given audibly by the defibrillator, once it is turned on for use. An electric shock will not be given to a patient if one is not needed as the defibrillator assesses the condition of the patient.
A special set of child defibrillation pads is also included for use with children under 8 years of age.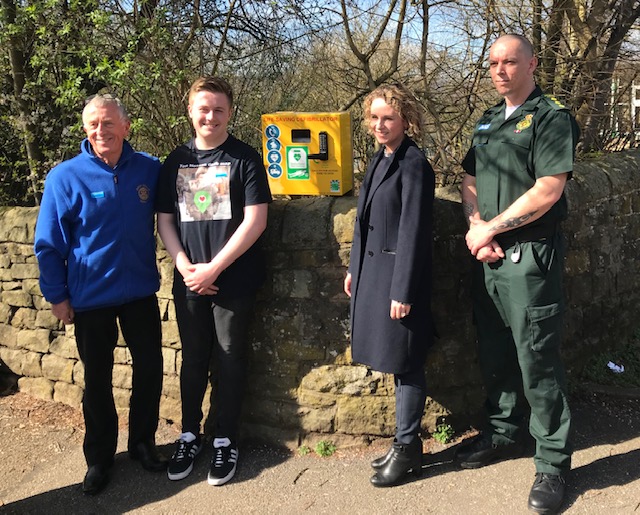 Defibrillator outside Darley Dale Primary School, part funded by £500 Grant from Matlock Rotary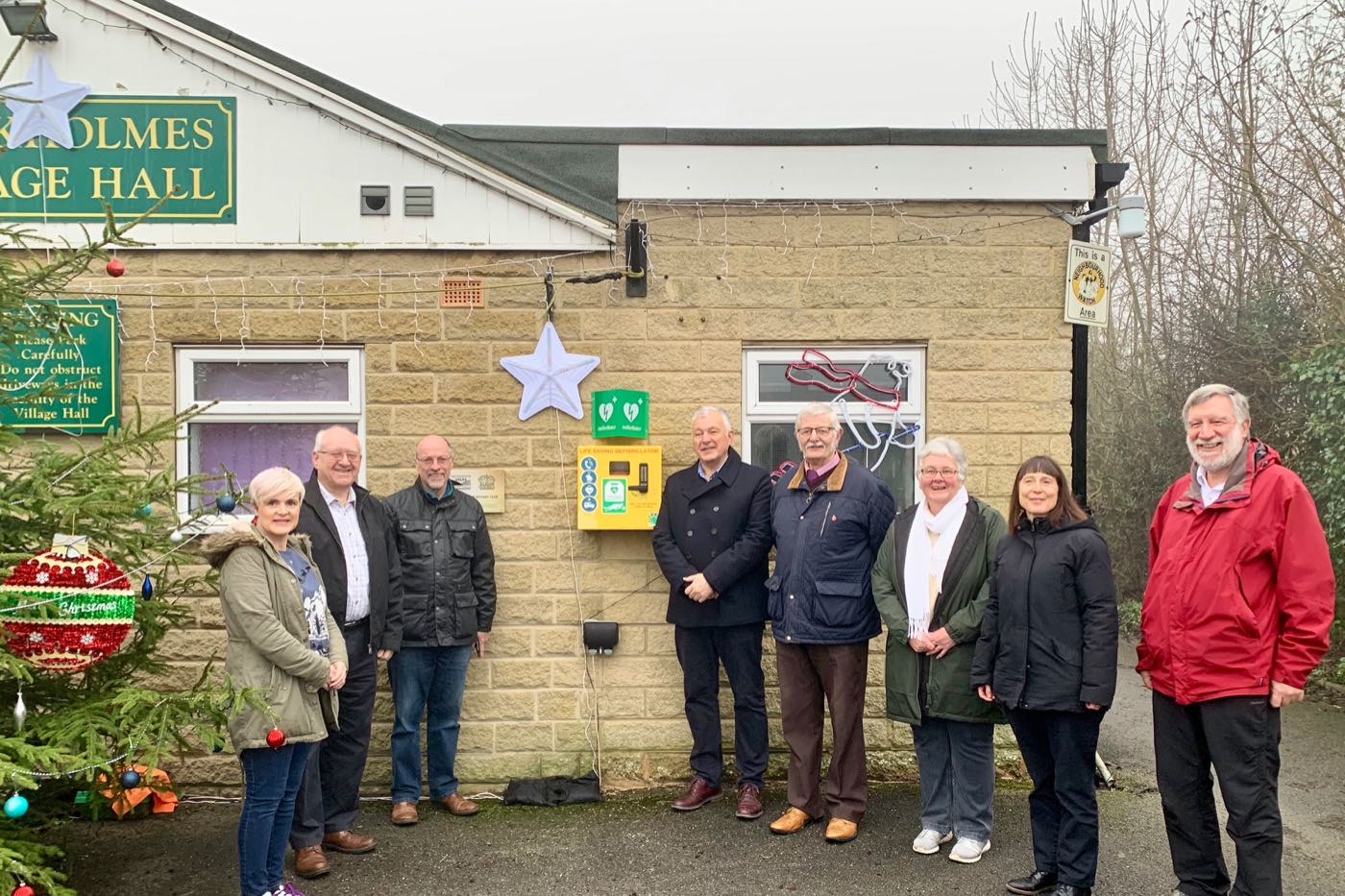 Defibrillator outside Starkholmes Village Hall, helped by a £500 Community Grant from Matlock Rotary