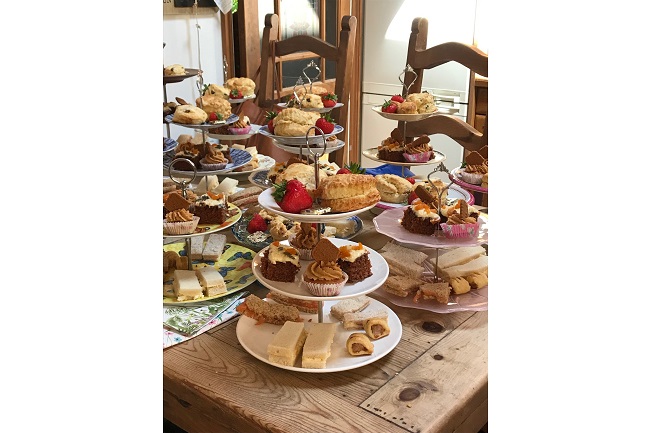 On Wednesday 21st July 28 members and friends attended a Summer Afternoon Tea at the home of Linda and Dave Parish.
Dave had spent hours ensuring that the garden was at its' best and he also found the time to make about 12 china cake stands which were very impressive.
It was a beautiful hot sunny day, maybe a little too hot, but there was plenty of shade in the garden to keep us all cool.
Following a glass of fizz on arrival, members tucked into a full afternoon tea, with all of the delicious sandwiches, cakes and scones having been made by members of the committee. There was even some food left over for us to take home for hungry husbands and friends!
(Photos shows a table of members enjoying the afternoon and the afternoon tea stands with all of the goodies)