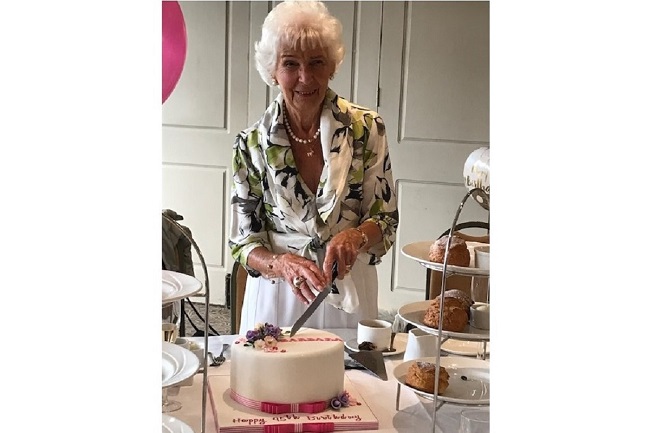 In early August over 20 members gathered at the St Pierre Park Hotel to celebrate this very special birthday with Barbara. It was a surprise party and Barbara was quite overwhelmed when she walked into the room to the strains of Happy Birthday.

Carol Rowe organised the party and there was a beautiful cake and Jos Mortimer had made a stunning floral decoration for Barbara which she presented to her on behalf of the Club.
Our President, Pat Child, said a few words of congratulations to Barbara before we all tucked into tea and scones, followed by Birthday cake - a wonderful celebration.

(Photos show Barbara with her balloons cards and presents and Barbara cutting the Birthday cake).