President Tom Moloney invites you to attend our
95th Charter Anniversary Dinner
Venue: Matlock Golf Club, Chesterfield Road, Matlock DE4 5LZ
on Tuesday 28th March 2023 at 6.30 pm for 7.00 pm.
Cost of the Event will be £27.50 per head.

Dress Code: Black Tie (Regalia optional)


Payment on the night by Card, Cash or Cheques payable to Rotary Club of Matlock

Guest Speaker James Lewis Auctioneer and CEO Bamfords
---
MENU - 3 Courses
Choice of Leek and Potato Soup or Chicken Liver and Scotch Whisk Pate
Choice of Hunters Chicken filled with melted Cheddar topped with BBQ sauce or Mushroom Cranberry & Brie Wellington
Choice of Chocolate Orange Cheese Cake or a Fresh Fruit Salad
Coffee or Tea as required
---
Please use the contact us button below to let us know if you wish to attend,
You will be able to register your menu choices using an online form which will be sent to you.
For any further information or for gaining access and help on the night, please use the contact us feature below.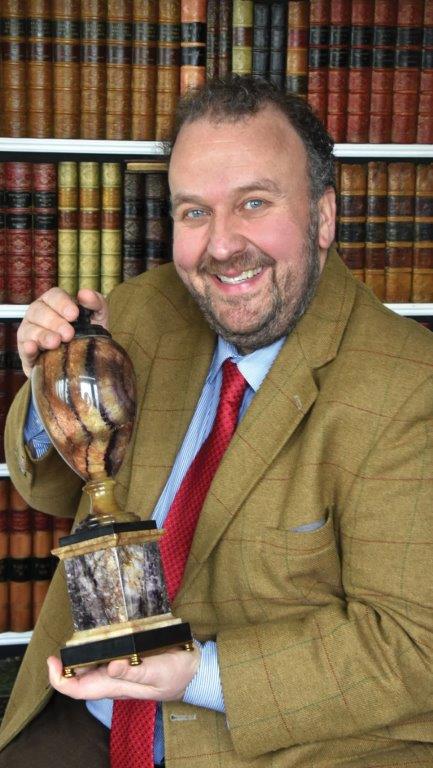 James Lewis CEO of Bamfords, is a regular face and voice on television and radio; he is without doubt one of the most recognised faces in the international antiques world. James has a great knowledge and expertise in fine furniture, sculpture and interiors and heads the Bamfords team. He is in charge of the single owner Country Home and Estate Auctions. He has advised the British Government and helped formulate legislation involving antiques. He has also advised on the history of objects contained at 10 Downing Street.
He is one the leading auctioneers in the UK, has been a winner of UK Auctioneer of the Year and holds a Guinness World Record in auctioneering.

James' second love is Africa. He is a passionate wildlife supporter and a patron of the Born Free foundation alongside Virginia McKenna, Joanna Lumley, Gaby Roslin and Nick Knowles (https://www.bornfree.org.uk/celebrities). He is also a patron of The Gorilla Organisation alongside Stanley Johnson, Leonardo DiCaprio, Gordon Buchanan and Daryl Hannah (https://www.gorillas.org/the-team/).