Rotary GB&I in partnership with Bipolar UK
Rotary GB&I has launched a new two-year partnership with Bipolar UK.
Together we aim to reach many more people affected by bipolar and help them get information and support they need to live well with the condition. Bipolar is a severe mental condition characterised by high and low moods.
Our Club took part in the Pole to Pole Challenge on the 18th August when our members, some of whom were on holiday, collectively walked over 200 miles on the South Downs in England, in France and also in Singapore. It was an amazing team effort which is recorded in the following link to a pdf file:
It is not too late to donate to the Pole to Pole Challenge; our team will continue to record kms run, walked or swum until World Bipolar Day on 30th March 2024. Kindly visit the following link to give your support please: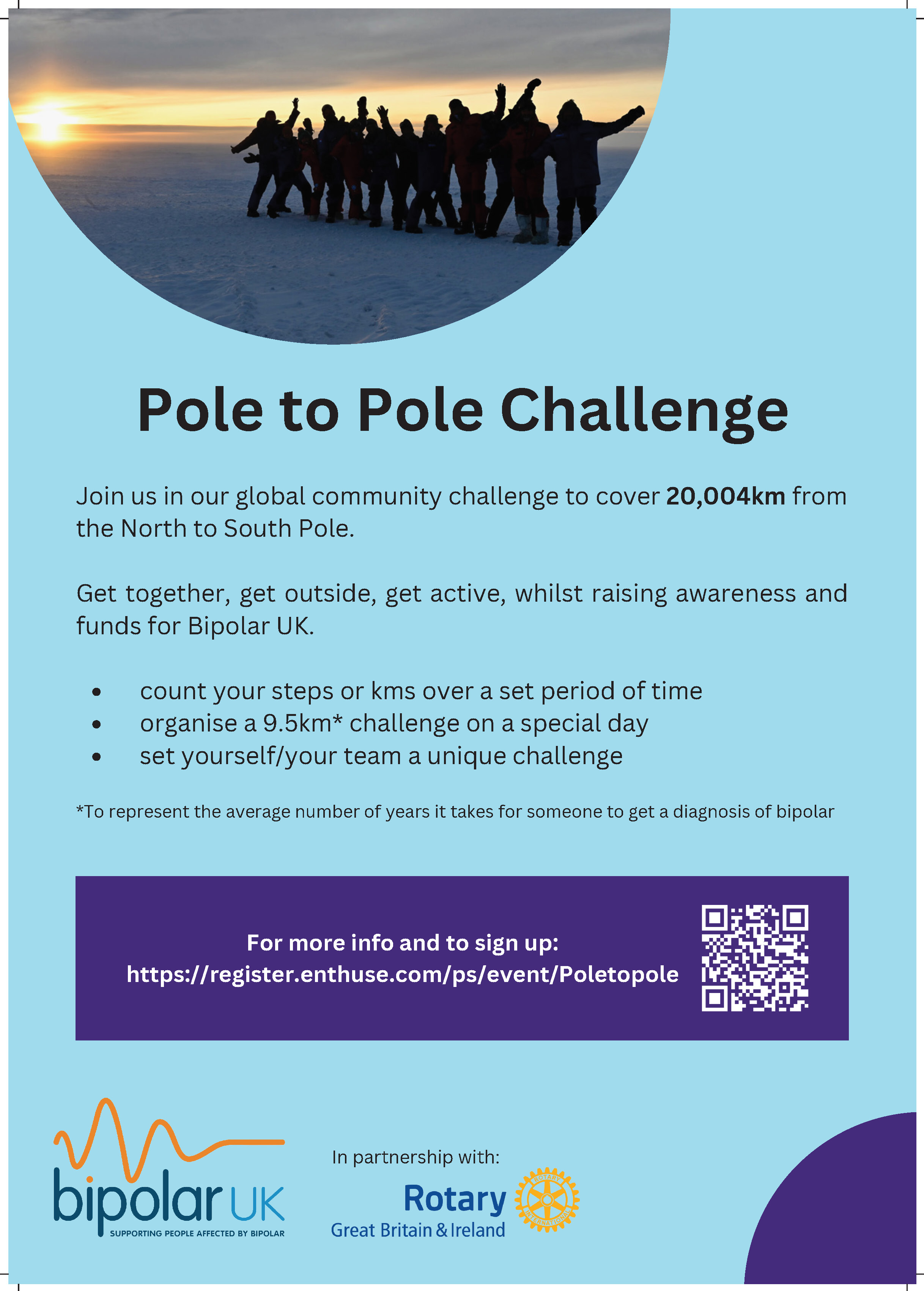 Could it be Bipolar?
There are many symptoms of bipolar that can often be overlooked for something else.
You are invited to view this 3 minute video
On Thursday 10 August 2023 there was a launch of the Bipolar eClub Charter Presentation on Zoom at 2pm


More information here