Welcome! Come and Join Us !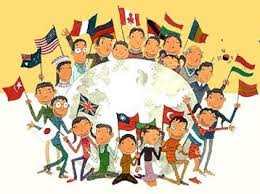 PRESTON SOUTH ROTARY CLUB
The Rotary Club of Preston South was formed in 1967 and in January 2017 had 33 members. We have a range of ages and professional and working backgrounds which give us a well balanced Club.
We have a regular Tuesday lunchtime meeting fortnightly at Penwortham Golf Club. On alternate Tueday lunchtimes we meet at other venues. See the future events page for details. Occasionally we have a speaker to entertain us.
The Club is involved with the local community and we set out to raise monies for various local and international charities.
Our major fund raising comes from an Annual Steam Rally, Sports and Comedy evening, Gala Dinner Dance Garden Party and Charity Golf Day, as well as can rattling at local stores. On average we raise some £20,000 each year.
In particular locally we support St Catherine's Hospice and working with Longridge and North of Preston Club we have constructed a footbridge in the grounds of the Hospice; as well as providing general funds to support the running of the Hospice. We also support Rosemere Cancer, Carers Trust, Salvation Army, Shelterbox, Mercy Ships and many other charities.
We also support 3 local primary schools with their respective RotaKids Clubs, and help to support a Kids Day Out for Moor Hey School.
But its not all hard work and the Club likes to have some fun through celebrating our Charternight (annual celebration of receiving our charter), St Georges Day, Weekend Away, Brewery tours.
Preston South also competes in the various Rotary sporting competitions for golf, snooker, "grey games" (putting, darts, dominos!) and dare we say it but we generally win.
The Club has great people who gain great satisfaction from helping others as well as having fun. All reasons why you should consider joining Rotary and our Club.
If you would like more information please contact our Membership Officer Alan Morrow, using the Contact Form.