Rotaract in Marlow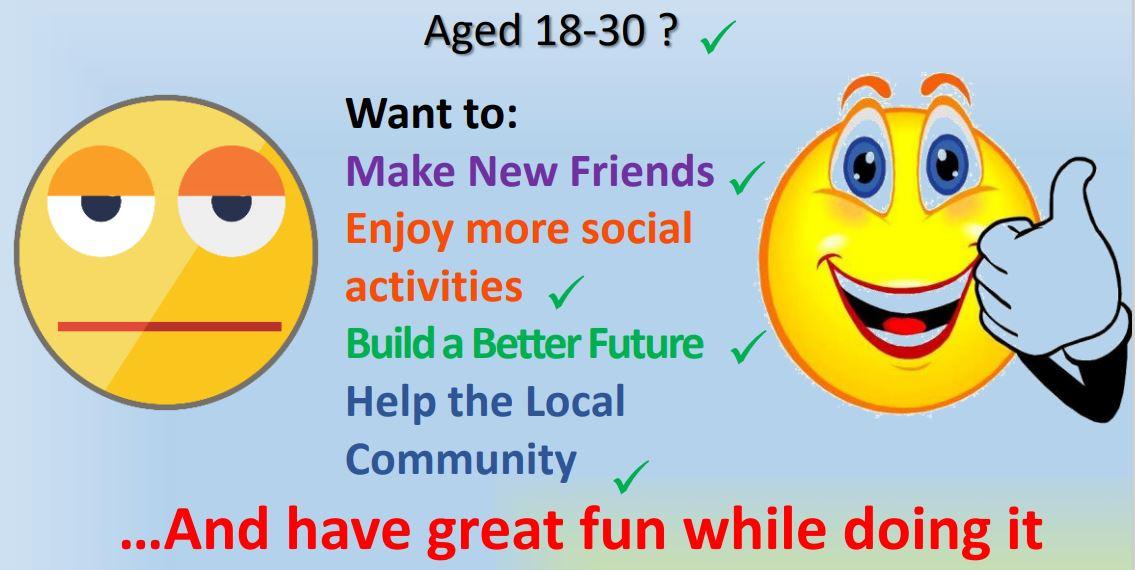 Rotaractors are young people who enjoy
the fellowship of being Club members

running their own club

raising money for their chosen charities

working hands-on for their local communities

having lots of fun

being part of the world-wide fellowship of Rotary
Some of the things Rotary is doing
completing a campaign to eradicate polio worldwide

embarking on an ambitious plan to eliminate plastic waste

partnering with Mercy Ships

providing many humanitarian services

encouraging high ethical standards in all vocations

building goodwill and peace in the world
Membership is open to anyone who lives, works or plays in the Marlow area who is age 18 to 30.
If you are interested in joining email 'enquiries@marlowrotaract.uk'
or submit the form below.

Privacy: Rotaract complies with GDPR. Information you give us will not be shared with other organisations. Should, at any stage, you decide not to progress with your enquiry we will delete your data.

Follow us on