DEAL AND DISTRICT 200 CLUB
DEAL AND DISTRICT 200 CLUB
DEAL AND DISTRICT 200 CLUB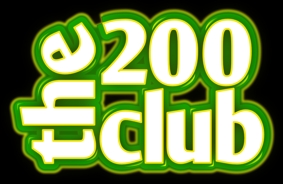 The 200 Club was set up in 1971 by the Rotary Club of Deal as a means of raising money for local charitable purposes whilst returning the major portion of the money to members in the form of prizes.
Club membership is restricted to 200, with each member paying in advance an annual subscription, currently set at £48 (which it has remained for several years). Payment may be made by cheque or Banker's Order, in the latter case it can be made in instalments either annually, half-yearly or quarterly. A numbered membership card is issued to each member to cover a period of one year.
The total subscriptions, after deducting nominal expenses incurred for printing, stationery and postage, are devoted in part to prizes and we have been able to donate £1,000 to the Rotary Club for local charitable causes. Prizes are made up as follows:
A weekly draw for £20
An annual draw for £5,000 plus other valuable prizes.
The weekly draws take place at Dunkerley's Restaurant each Monday after the Rotary Club meeting (except Bank Holidays). The annual draw is held currently at the Deal Victoria & Barns Close Cricket Club at Gun Meadow, Salisbury Road, Walmer. Details will be notified to each member beforehand.
The Club at present needs around 30 additional members, so we will welcome applications at any time of the year. Application Forms can be obtained by clicking this link or from the Secretary by contacting him at the following address:
Tony Nicholls — Hon. Sec.
21 St. Margaret's Drive,
Walmer,
Deal,
CT14 7UJ
Tel. Nº: 01304 381849
Email: tony_walmer@btinternet.com