We, together with eight other Rotary Clubs in North West Surrey, are putting together a significant donation to the Hospice, and Tim came to update us on progress with the redevelopment of the Goldsworth Park building.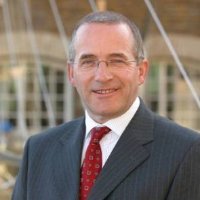 Tim has a BA (Bachelor of Arts) in Business Administration, Marketing and Communications, and until 2010 worked for RMC and was involved with the creation of Thorpe Park. He has established his own marketing and PR consultancy and has offered his services to the Hospice.
He explained that the Hospice opened in 1996 at its present site in Woking, but following a review of usage and likely demand, the directors determined that to meet the rising demand there was little alternative but to seek larger and state of the art premises, whilst creating a centre of excellence as a well-being centre. The freehold on the existing building is to be bought and a medical centre has been secured as the tenant, thus securing a steady income stream for the future.
Construction work is about 3 weeks behind, but Tim was confident that handover will be in December 2016, with a 3 month fit out period. The Hospice learnt recently that the NHS propose to charge a significant rent for the use of the Weybridge facility and this has triggered a rethink on the extent of their presence in Weybridge, with plans for the Woking facility now including a consolidation of services in Woking, and an acknowledgement that there may be a need to rename the Hospice.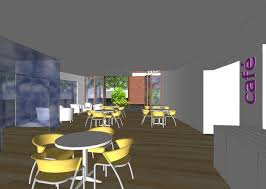 Putting the comfort of their patients at the forefront of their plans, the new facility will have ensuite facilities allowing family members to stay with their relative, and flat screen TVs with Skype capability so that patients can stay close in touch with family.
Tim explained that more than 70% of care is now given in the home, and research shows that this is what more and more of their end of life patients and their families want, coming in to the Hospice only when medical conditions demand, and where possible avoiding admittance to a hospital.
Tim advised that fund raising is going well, with £1.2m secured of the £3.4m required and was confident that this would be raised, and would not conflict with their annual fund raising efforts to secure their running costs of some £8m. Some immediate fund raising events include a Comedy Night at Magna Carta School in Egham, Hythe on Thursday, 9th June, and a dragon racing event at Goldsworth Park on Sunday, 3rd July. Tim spent time answering many questions and we were grateful for this update.