The presentations were made to the students at Buckland School, Laleham C of E Primary, Our Lady of the Rosary RC School, Riverbridge Primary School and Staines Preparatory School. In all, we presented 270 dictionaries.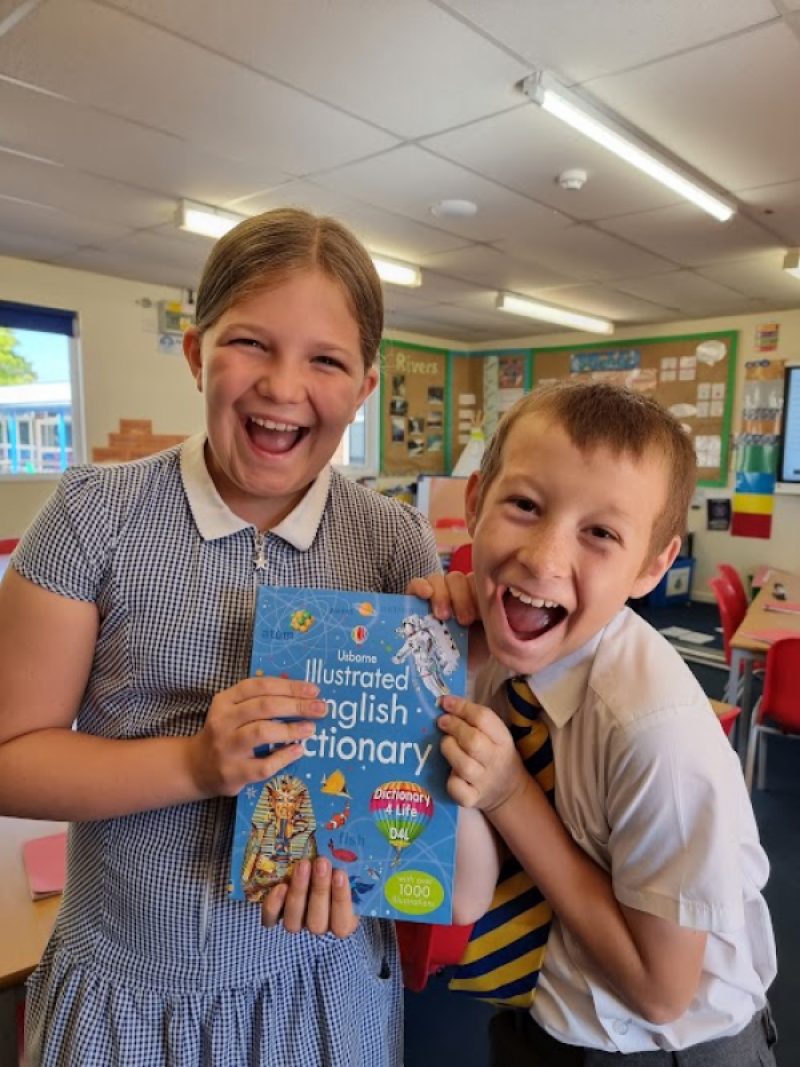 The presentation of dictionaries to children in Primary Schools is carried out by Rotary Clubs not only in the Spelthorne Borough Council, where our colleagues in Ashford, Shepperton Aurora and Shepperton and Sunbury Clubs also made similar presentations, but is carried out by clubs throughout Great Britain and Ireland. Over 1 million dictionaries have been presented to children at home and abroad in more than 10 years.
The dictionaries are always well received, and following the presentation it was encouraging to see the students exploring the pages. One child who received his dictionary in a previous year was heard to comment not only do I keep referring to it, but my mum is constantly looking at it too.