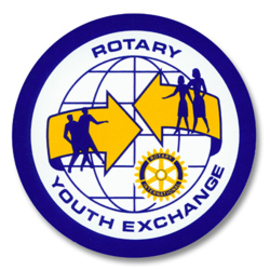 Youth Exchange is an official program of Rotary, where a local youth, still in full time education, is elected to spend a fully funded period between 3 to 12 months living with one or more Rotary families in a foreign country, where they learn the language, experience the culture and attend the local school/education facility.
One such lucky student was Anders Harkjaer who is from Denmark and visiting Staines for 4 months whilst pursuing his career as an interior designer and gaining first-hand experience as an apprentice joiner/carpenter and staying with a local Rotarian. Anders lives just to the north of Copenhagen and his father is a past president of the Dyrehaven Rotary Club. In fact Anders told us he was adopted as the Club mascot since he was born 3 months after the club was started, 20 years ago.
The Danish club first became exposed to Youth Exchange when they hosted two students from Australia in 2006/7. So when the opportunity came in 2013/14 to join an outward exchange visit to spend a year in Taiwan, Anders jumped at it and was accepted. During his stay, he lived with three different families from the host Club in Jongli, a suburb of Taipei. His first recollection is of being met by the entire membership of the Club at the airport. He learnt Mandarin, which he had to do if he was to benefit from attending one of the not so local schools, as he had to travel an hour each way each day, and with school finishing after 5pm each day, he didn't get back to his hosts until late. He was by joined two other Exchange students, one from Germany and the other from USA.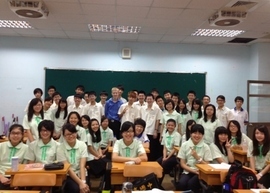 Anders says that his experience as an exchange student was priceless. He attended almost all meetings of his host clubs, making presentations and learnt how to address them in their native tongue, Chinese. Just as well as they didn't speak any English. He discovered the culture and met and made many friends, and was able to see much of the Country, though he says school took up a large part of his life leaving little free time. Would he do it again? You bet, he says. "It was a fantastic experience and one I can recommend to any student wanting to gain a wider experience of the world". And how's the Chinese Anders? Not so good he says, as I don't have the opportunity to practice.