We were keen to continue the long-standing tradition of taking Santa in his sleigh around the streets to bring a bit of Christmas cheer and this year reassure the children that Santa was still in business.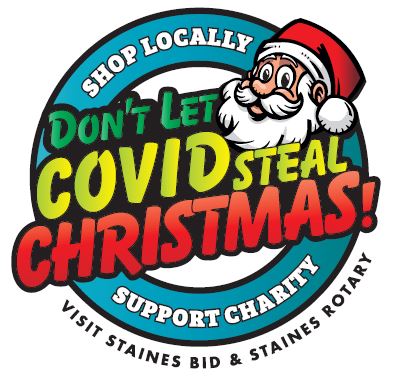 Our aim was achieved with a lot of much-appreciated help: from Spelthorne Borough councillors and officers, from local businesses, including the Staines BID team who produced a Don't let Covid steal Christmas brochure promoting local businesses and containing the schedule of Santa's street visits, and from Oasis Estate Agents who provided a car to tow Santa's sleigh and advertised the Christmas events on their roadside display boards, and from volunteer collectors from local charities and youth groups.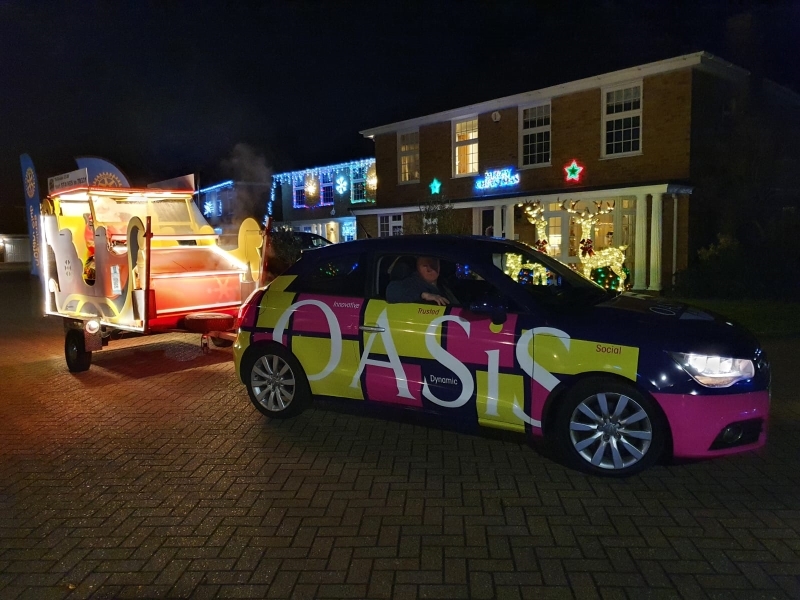 With a street licence from the Council officers, the collectors walked ahead of the sleigh to invite donations to local charities. They wore face masks and carried collecting buckets at arm's length to keep a social distance from donors. Residents responded generously, donating 50% more than in 2019. This is being shared out among the collecting charities and other local good causes.
Covid rules precluded a town centre fun run by runners dressed up as Santa but instead there were a number of smaller runs in gardens, parks and some local roads. These too attracted much appreciation as signs that Christmas was on its way.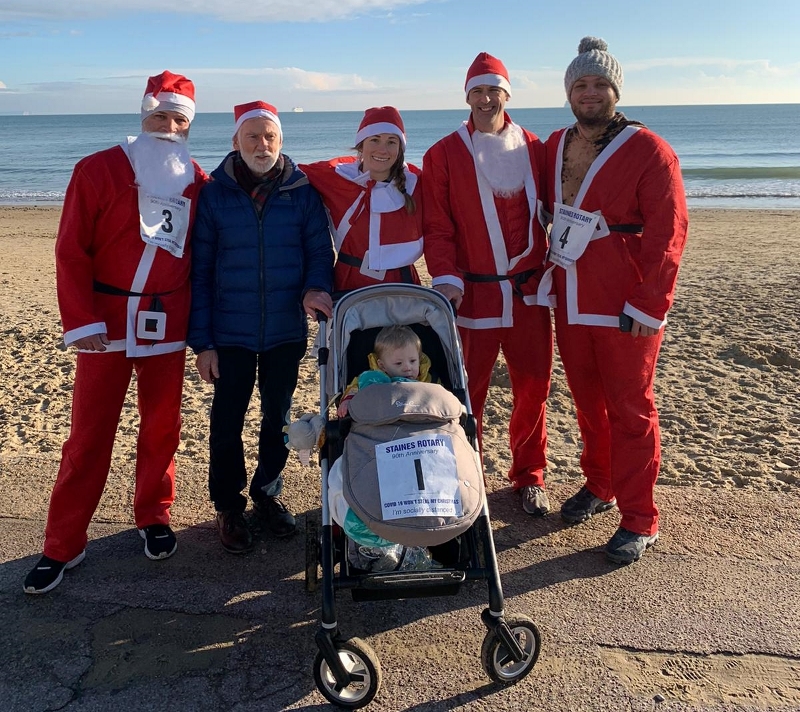 We're grateful to everyone helped in making their Christmas an unexpected success.