The course, was sponsored by local Rotary clubs, and run by Surrey Outdoor Learning and Development (SOLD) at their High Ashurst campus in the heart of Surrey.
This is an annual programme designed specially for Rotary by SOLD. Rotary recognises that the future of our country rests with our youth and thus the importance of preparing them for that future.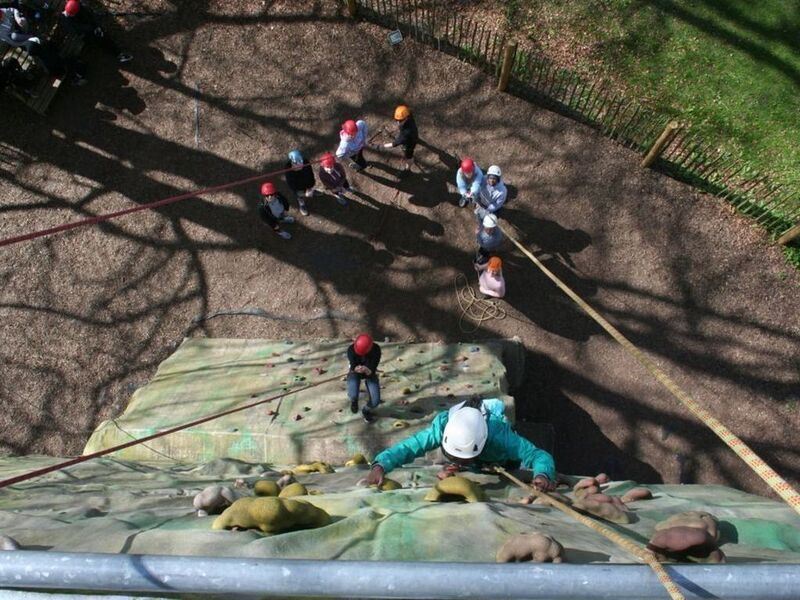 The course (Rotary Youth Leadership Awards, or RYLA) challenges participants in a variety of tasks, including rock climbing, rope climbing, raft building and a 10 mile hike using map reading skills to complete a number of objectives using the clues provided. To achieve this, they have to work as a team, identifying each other's skills and strengths. The course has a marked effect on participants' social, communication and leadership skills and leads to the formation of life-long friendships.
Staines Rotary sponsored seven students, from within the community and from both Matthew Arnold and Magana Carta schools, which we fund from our Christmas collections.
RYLA is just one of many programmes that Rotary across the UK sponsors; if you would like to find out more about these programmes, contact your local Rotary Club and see how your children can benefit and how you can assist in our work.