Shanklin Rotary Club welcomes FOAG
Mike McConville from Stourbridge Rotary Club gives a presentation on the Farmers Overseas Action Group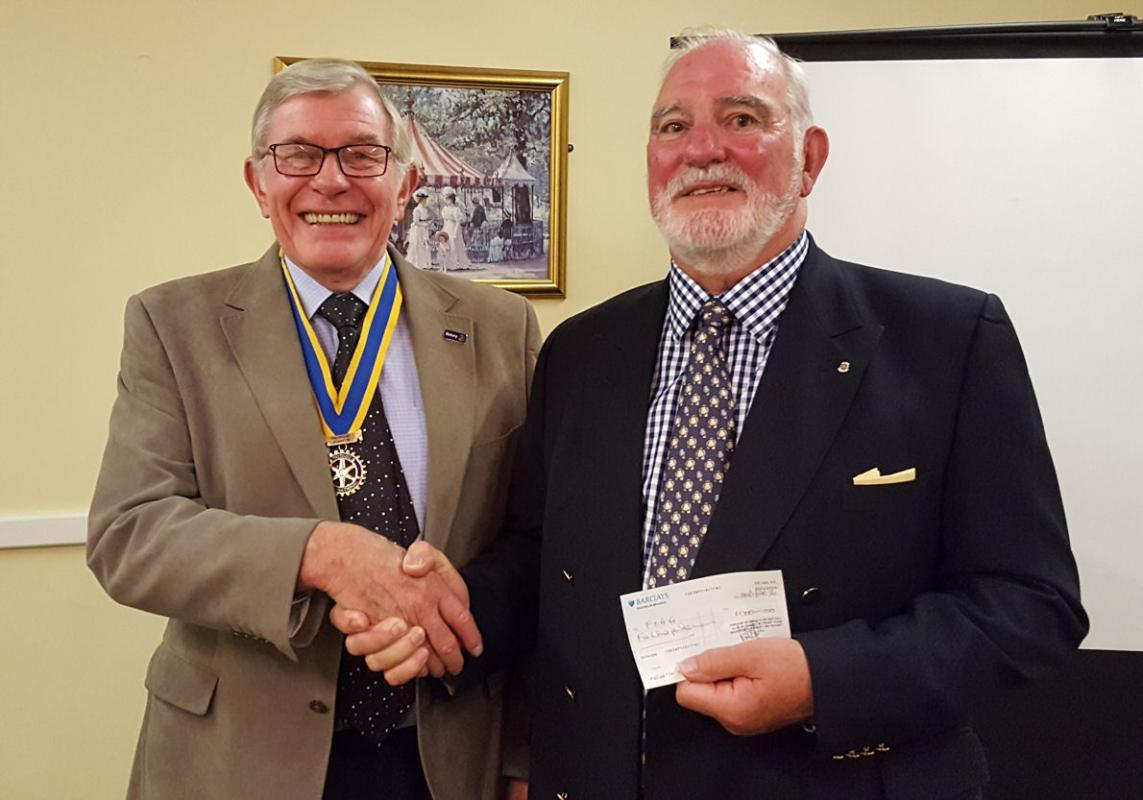 Shanklin Rotary Club welcomed Mike McConville to their meeting on the 23rd of November, to present a talk and slideshow about the 'Farmers Overseas Action Group' (FOAG).
FOAG support farming projects in northern Uganda and promote the transition from subsistence farming to earning an income from the land.
The presentation was well received by the members of Shanklin Rotary Club and Club President Steve Knight presented Mike with a Cheque for £500 in support of FOAG.