Shanklin Rotary Funds Cricket Club Initiative
Over 15's require kit to continue with club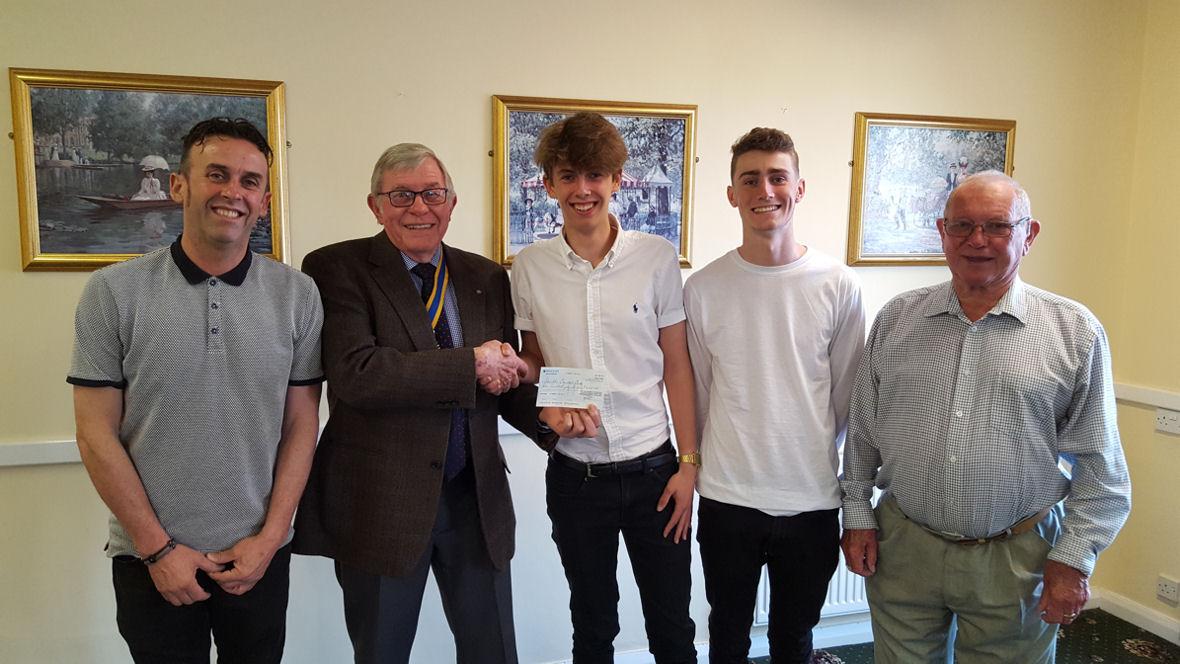 Shanklin Cricket Club have a project to introduce young players who reach 15 years of age and can no longer play in the under 15 group. Kit is required for a start-up group of 7 players, costing £600.
Shanklin Rotary Club were happy to fully fund this project and wish the Cricket Club every success.
Cub President, Steve Knight and Club Secretary, John Fleming, presented the cheque to Robert Crawley and two of the young players of Shanklin Cricket Club during a recent visit to a Club meeting.