Supporting the Rotary Foundation
End Polio Now Campaign
In support of the 2017 Purple4Polio the Club will be purchasing
5,000 purple crocus corms in time for the planting season.
Show related pages
With our support, Rotary Foundation is aiming to see 10 million corms planted this year across Great Britain & Ireland.
Our Club will be looking at ways we might plant a batch of corms at a central Croydon location as a Club project.
Members and friends, wishing to support this campaign and who would like their garden to be bursting with purple, may purchase from the Croydon Rotary Club, packs of 50 corms at a cost of £5 per pack.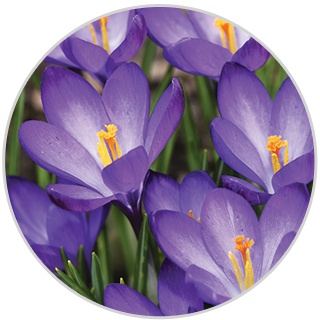 For more information go to our Rotary Foundation page