Mayor of Spelthorne inducted as an Honorary Rotarian
At the same meeting at the Bells as the RYLA student's presentation, we were delighted to welcome the new Mayor of Spelthorne, Councillor Vivienne Leighton and her husband Chris.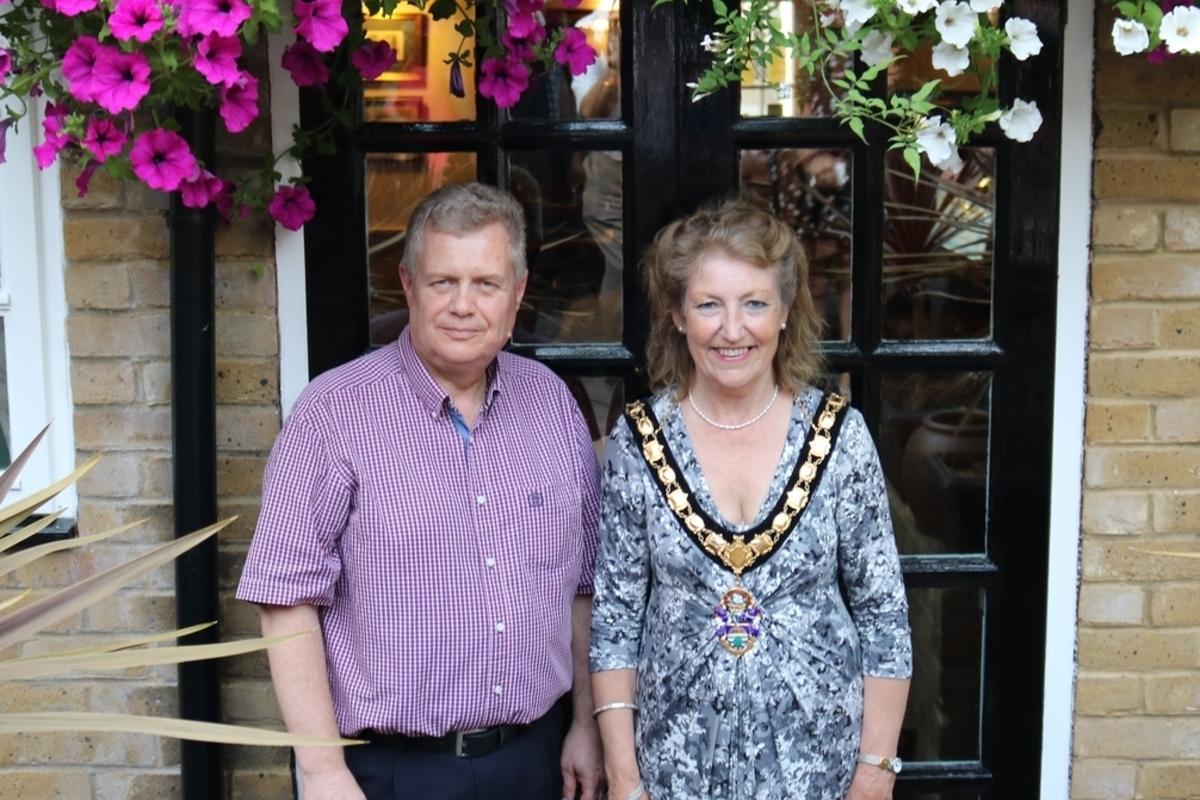 Continuing the tradition in our Club, Mayor Vivienne was installed as an Honorary Rotarian, a position that allows the Mayor to attend all meetings and events of the Club. The Mayor was formally welcomed as a member by our Club President Kevin Bridge who read out the installation welcome, pinned Mayor Vivienne with a Rotary pin and handed her some information regarding the work of Rotary.
In his response, the Mayor thanked the Club for both inviting her and her husband to the meeting and for the honour of conferring on her the position of honorary Rotarian. Mayor Vivienne commented that she was familiar with the great and vital work that Rotary performs in the Community, looked forward to being a part of this worldwide organisation and that to the extent possible, she looked forward to being able to contribute to the work of the Club. She also commended the three RYLA students on their excellent presentations and Rotary for putting youth development at the heart of their community work.