This page contains our memories and thoughts of club members and friends who are no longer with us.
In Memory of George Clive Smitheram 17th Feb '46 - 25th April 2022
Councillor, Former Mayor, Past President of Epsom Rotary and member of Epsom Rotary since 201

Clive was an active participant in the life of the Borough and especially in West Ewell and he felt passionately about local causes that served and benefited the whole community.He was a friendly imposing, approachable man with the skill of being able to help people.
Cllr Clive Smitheram of Epsom and Ewell Borough Council, who died on Monday, April 25 at 76 years old, has been praised by residents as a 'giant of a man with a giant heart'. Cllr Smitheram represented the West Ewell Ward with the Residents Association for over 20 years and served as Mayor of Epsom and Ewell from 2010-2011.
The West Ewell and Ruxley Residents Association (WERRA) announced the news on Monday, April 25. It said: "We are saddened to share the news of the death of Councillor Clive Smitheram who passed away today.
"Clive's health had been deteriorating in the last few months and last week was taken into Epsom Hospital for tests and was diagnosed with Sepsis. He died peacefully this morning surrounded by with his wife Gill, son Chris, and daughter Claire.
"Clive and his wife Gill have lived in West Ewell for over 30 years. He was a former police officer (for 31 years) and retired community safety officer. Clive was an active member of All Saints Church and the Epsom Rotary Club."
Cllr Smitheram became a member of Epsom Rotary Club in 2011 and rose to president in 2014. Club secretary Clive Richardson said: "He was a valuable and respected member and was voted an honorary member in October 2020. His sense of humour was ever present and with his background in the police he had a fund of amusing stories! He was a giant of a man with a giant heart."
Born in 1946, he was first elected to the West Ewell Ward in 1999, and was re-elected in every borough council election since, in 2003, 2007, 2011, 2015 and most recently in 2019, where he achieved 1,005 votes. Epsom and Ewell Borough Council announced that they were lowering the Town Hall flag to half mast in commemoration of his death.
Epsom and Ewell Borough Council has said: "Our thoughts and condolences are with his wife and family at this very sad time. Clive was an integral part of Epsom and Ewell for 23 years, fulfilling many roles and will be much missed for his warmth, service and commitment to the borough and its residents."
Diana Deavin, vice chairman of Epsom and Ewell Town Twinning Association, where he was a founder member for the town's twinning with Chantilly in Northern France, said: "He was a very amiable and straightforward colleague who always ensured that things were done properly, and it is particularly sad to lose him as we prepare to celebrate the 25th anniversary of twinning with our French friends. We send our condolences to Gill and his wider family."
In memory of Robert Foote, past mayor of Epsom and Ewell and Honorary Member of Epsom Rotary for his mayoral year
It is with deep sorrow I inform you that our friend Rob Foote, has been killed at Brands Hatch, whilst serving as a volunteer marshal at the famous motor racing circuit. The crash yesterday (Saturday 31st July) at 3pm happened after a car spun off the track during a British Automobile Racing Club (BARC) Car Championship event. Despite the best efforts of the medics, Rob died of his injuries.
Rob was a highly skilled engineer and worked in the aircraft industry as well as his work locally as a motor vehicle technician. He represented the residents of Cuddington on Epsom & Ewell Borough Council for many years and served as Mayor in 2014/15. He served on most of the Council's policy-making committees as well as assisting many local residents with their concerns. Rob also raised significant sums for his chosen charities. Whilst Mayor, Rob and his late wife Rosemary, launched Epsom Buses, Silver Service.
Rob was perhaps best known to us as one of Epsom Coaches highly valued part time drivers. Rob's talents and kindness spread very wide and it was typical of him to be giving his time so freely to motor sport. Coming so soon after the sad loss of Rosemary to cancer, our thoughts and prayers are with his family and wide circle of friends at this difficult time.
In memory of Jane Frazer died Wedesday 16th June 2021
Please find below a message from Jane's Daughter, Suzanne, about the death of her mother, Jane. Jane was wife of Rotarian Cyril Frazer who joined Epsom in 1996 and was president in 2001/2 . He predeceased Jane in 2016

Dear Friend/s of Jane,

It is with great sadness that I write to tell you that my mother Jane passed away on Wednesday 16th June. She had not been in the best of health since April 2020 following a fall when she fractured her shoulder and then a longer spell in hospital. With our family's constant support and in the last year with a wonderful team of carers she was able to remain living in Elmwood Drive for the most part, the house she and Cyril bought over fifty-five years ago.

I am sorry I was unable to update you before but we were not able to reset Jane's e-mail password last year so that we could help her to keep in touch, we realised (due to this and other factors) that she may have lost contact earlier than this. Our focus was on giving her the best support possible during this difficult time.

We will plan a service to celebrate her life as soon as possible and can let you have details should you be able/wish to attend. Please feel welcome to contact me at any time on my mobile or by e-mail (details below).

With my kind regards
Suzanne

In Memory of Steven John Sharkey died 8th March 2021
Steve had a varied career early in his life which included working on cruise liners. He joined the police where he was a firearms instructor and worked in close protection. His two loves were books and being a DJ. He and his wife Jill had two children but Jill died in 2010. He subsequently married Diana and was happily married for 11 years. Steve was president of Epsom Rotary in 2019-2019.
In Memory of Jill Munro died 7th July 2020
Loving widow of Ian Munro,former President of Tooting Rotary and member of Epsom Rotary. Will be missed by her children Sue,Niall and Malcolm and her grandchildren.
In Memory of Maureen Corben died 30th March 2020
Maureen died on 30th March after a stroke in January. She was a proud, Royal London Hospital trained, Chartered Physiotherapist. Loved and loving wife of Harry for nearly 68 years, she was a loving mother to Heather and her grandchildren Tom and Katherine. The family and her friends miss her dearly and hope to have a memorial service when possible.
In memory of Don Ormiston 11 July 1935 - 3rd April 2020
Sadly my father, Don passed away last night, after being admitted to Epsom General Hospital with Covid-19 late last week. The nursing staff did their very best to ensure Dad was comfortable and passed peacefully. Sadly for all of us, due to the sensible isolation restrictions in place at this time, none of us were able to visit Dad or be with him at the end. It seems that several other residents from Priory Court Care Home have also been hospitalised with the same. Priory Court have been doing their utmost to try and protect residents, with no visitors permitted since early March.
Again, due to Social Distancing requirements, we shall not be able to have a conventional funeral and gathering at this time, to celebrate his long and wonderful life. I shall keep you updated as Jane and I learn more as to what will be permissible. I anticipate that we shall all be able to meet and celebrate Dad's life once we are all safely through this Covid-19 crisis.
I am so sorry to have to be the bearer of such sad news. We shall all miss Dad hugely. He was a remarkable, kind, talented man and a wonderful father to Jane and myself; always prioritising family over career and self interest. If there is any silver lining in this situation, it is that he might be reunited with my Mum, Nina, whom he has missed so much since her passing a couple of years ago.
Please do feel free to notify all of Dad's lovely friends in Rotary – He so appreciated everything that Rotary stands for, your friendship and latterly, visits from fellow Rotarians.
With best wishes,
Ian
Dear Ian
Sad news indeed. Doubly so in that he fell to the Corona Virus and could not have his family round him. Don was a lovely man. In 2013/14 he and I were joint Assistant Secretaries so he could ease me gently into the job with a view of becoming Secretary in due course. So I owe my present position to him. Most of the time I'm grateful! It was fitting therefore that I recently had the pleasure of writing to him to tell him that he had been elected an Honorary Member of the Club. It was only a few weeks ago so I don't know if you knew. Attached is a copy of the letter.
I have advised President Ronnie Smith and the Rotarians and share the hope that in better times we shall be able to meet and give him a proper send off.
Kind Regards
Richard Deavin
Hon Secretary, Epsom Rotary Club
In memory of Frank George Blake 14 June 1932 - 15th August 2019
Frank was born in Birkenhead and moved down to Dagenham when he was young and went to school in Romford. He loved woodwork, Scouts and his holidays in Chatham. He left school at 16 and worked with London Transport as an electrical engineer. He started his National Service in Hampshire and was an expert in Radio Communications which became his career.
He loved the sea and the seaside being especially fond of Sidmouth and Eastbourne and sailed dinghies as a hobby. He worked as an electrical engineer on the Thames Barrier and Cross Rail and taught engineering at Technical College . He sang with Epsom Male Voice Choir.
He leaves a wife Elsie Jean and a daughter Sue. His funeral was at Kent and Sussex Cemetery Chapel, Tunbridge Wells on Thursday 29th August 2019 at 1pm.
In memory of Cyril Frazer who died on the 4th October 2016
Cyril was born 19th March 1925 and joined our Rotary Club on 30th July 1999. He was a staunch Rotarian and an important member of our club. He served in the RAF during the war and was always able to entertain us with stories about the planes he flew and the comradeship of the armed forces. He was big in stature and big in personality. His funeral was held on Tuesday 18th October 2016 at Randalls Park Crematorium.
In memory of Dick Bradley who died in July 2015.
Last nights Induction was tinged with sadness as Dick Bradley, a long standing Rotarian died at the weekend. Memorial Service on Tuesday 14th July at 16:15. The Induction of the new officers was tinged with sadness as we held a minutes silence for Dick Bradley who died a few days ago. Many people in Epsom will know him as he was in Partnership with Michael Arthur and ran a building firm in Epsom and Ewell for many years. He was a good man and, before joining Epsom, was a valuable member of the Ewell Club for many years. He was a Paul Harris Fellow. In his latter years in Epsom we didn't see him at his best and probably didn't know just how much he did for Rotary. Some years ago he was Akela of 7th Epsom Methodist Cubs and Ann Maggs was his assistant.
A memorial service will be held at Epsom Methodist Church on Tuesday 14th July at 16:15..
In memory of Peter Reynolds born in 1939 and who died on the 4th October 2013.
It is great sadness that I report on the death of Rotarian Peter Reynolds. He died peacefully in Princess Alice Hospice in the early hours of Friday 4th October. Close members of his family were with him. Peter joined the Rotary Club of Epsom in 2005. He was a stockbroker by trade having been in the business since leaving school. As well as an active Rotarian he was a Freemason and a keen golfer. I first met Peter when his boys Stuart and Paul joined the Sea Scout Group where I was Scout Leader. He helped out on many occasions including summer camps and driving coaches and minibuses and was very popular with all the Scouts and Leaders. He was a member of the Group himself as a boy. His wife Jackie organised the catering for many Cub camps and other activities for some years. He was very much a family man and delighted in spending time with his sons and his grandchildren, Isabel and Oliver. He was desperate to have his last holiday with all the family in France this summerwhere they celebrated his and Jackie's golden wedding. Peter and I became very good friends and had many great times together golfing, flying (He held a private pilot's licence) and on "booze cruises" to France. He introduced me to Rotary in 2011. He will be greatly missed by so many friends who always found him a very happy go lucky person in spite of fighting cancer for many years. Our thoughts go out to all of his family. Dave Ayres
In memory of Tony Hurdle who died on the 14th April 2011.
Tony Hurdle, who died on the 14th April at the age of 82,was a consultant haematologist at Epsom General Hospital. He joined the club in 1991 and was a prominent member of the Community Service Committee, tireless in his support of the clubs charitable and social activities. He was particularly concerned with the plight of the homeless in a rich county like Surrey, initiating valuable projects for the Leatherhead Night Hostel and Pitstop which continue to this day. He was awarded a Paul Harris Fellowship in 2007 for his outstanding service. He resigned in 2008 because of failing health and was made an honorary member. As a rotary friend wrote, he was such a nice man whom we greatly miss, and we offer condolences to his wife, Joan, and all the family. The President and a number of members attended a service of thanksgiving at Abinger Common.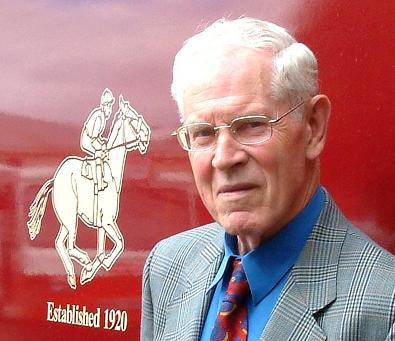 It is with great sadness that Roy Richmond M.B.E, our longest standing club member passed away on the 24th January 2011. Roy was a Freeman of Epsom & Ewell and/upimages/clubfiles/874/News Articles/Peter Moore.pdf a Paul Harris Fellow and assisted by his wife Nancy gave freely of his time and support to Rotary and many other good causes. Roy was President of our club in 1991/2 and he will be greatly missed and our condolences go out to Nancy and all his family. Please CLICK HERE for a tribute to Roy.

In memory of Mike Hodges who died on the 10th January 2011. Please click here for our memories of Mike.

In memory of Peter Moore who died on the 13th September 2010. Please click here for our memories of Peter.
In memory of Peter Carpenter - 9th August 1944 30th July 2009. Please click here for our memories of Peter.
In memory of SHARON ELIZABETH BREWER (ne MAGGS) - 21st June 1970 11th August 2008. Please click here for our memories of Sharon.