Over 350 volunteers from approximately 40 clubs, descend on all four terminals from 6am to 8pm.
The appeal is often one of the biggest fundraising events of the year. A grand total of £36,181.71 was raised at Heathrow in November 2017.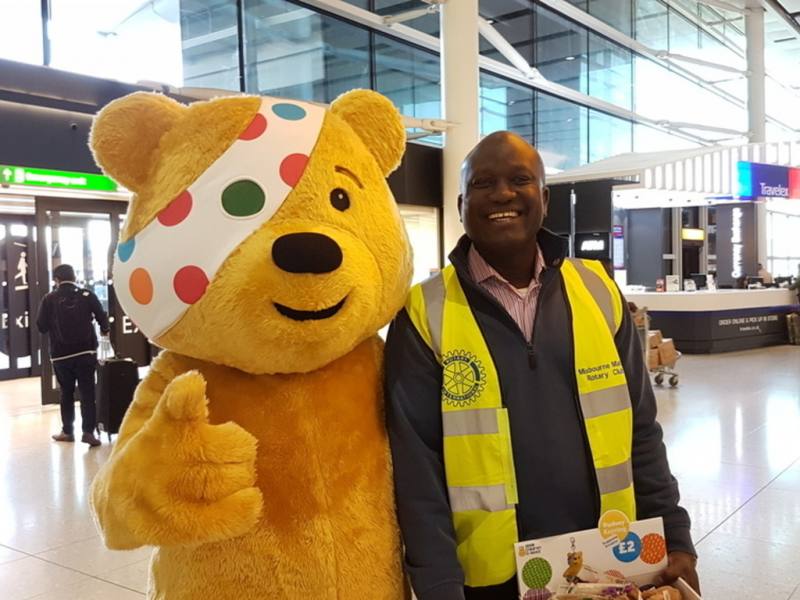 Rotarians from across the country raised over £134,500 for BBC Children in Need in 2017.