Link Visit to Bruges
Fri 21st September 2018 at 12.00 - Sun 23rd September 2018 - 13.00
Further details (hotel, costs and travel advice) available from Tom or Brian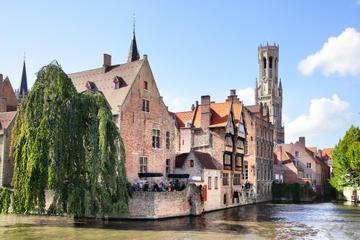 Programme
As usual the programme starts and ends with a lunch on the Friday and Sunday.
Friday September 21st
• from 11:30 welcome to Hotel Crown Plaza in Bruges
• lunch in Orangerie followed by city tour on foot
• reception at Gothic Room in Town Hall
• dinner: Parties at club members homes
Saturday September 22nd
• full day programme to commemorate the end of World War 1 with visits and activities in Ypres, Passendale and Tyne Cot cemetery (by coach). Lunch provided.
• dinner in Bruges
Sunday September 23rd
• morning: visit to St. Sebastian's Archers Guild in Brugge
• farewell lunch
• around 14:00: end of programme