Copmanthorpe defibrillator is ready for use
The heart defibrillator at Copmanthorpe is ready for use, installed courtesy of Rotary York Ainsty.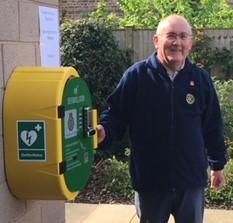 A heart defibrillator installed at the Copmanthorpe Methodist Church is now ready for use.
Rotary York Ainsty president 2017-2018, Colin Perrott, is pictured with the device, which is now registered with NYAS.