SpecSort York
A 'signature' project of Rotary York Ainsty, whereby Rotarians collect unwanted spectacles from opticians across Yorkshire then sort, wash and grade them, before taking them to Africa.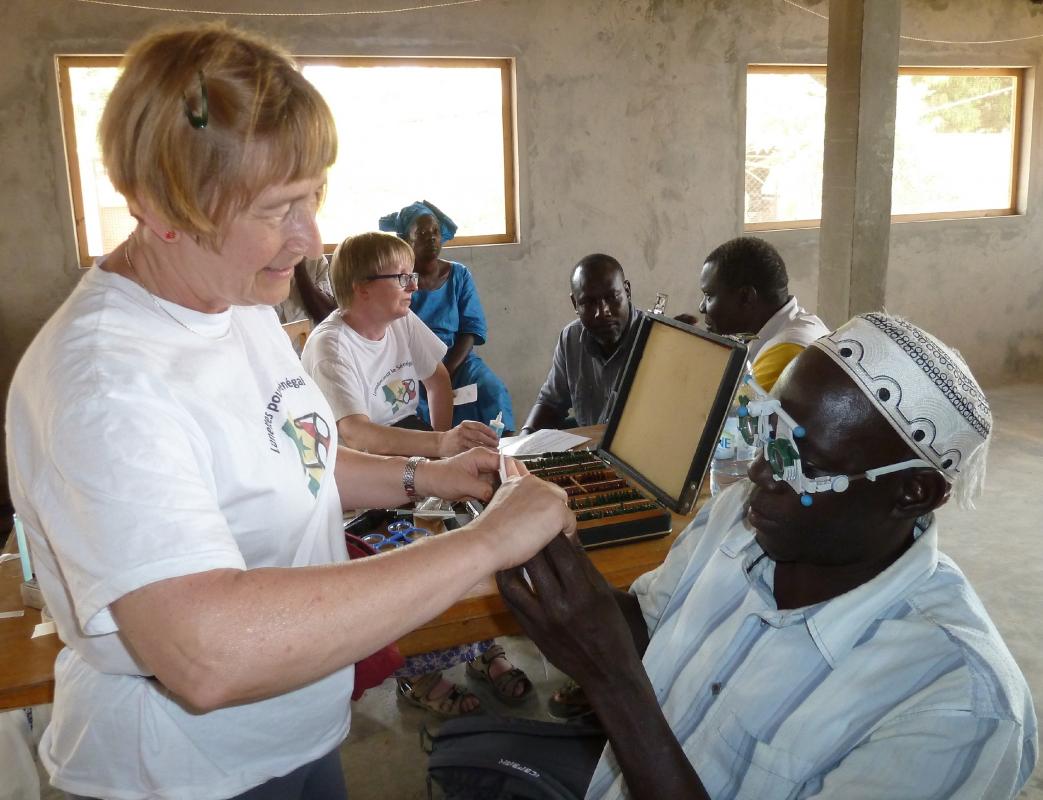 Ruth Perrott in action in Senegal.
The SpecSort project, co-ordinated by Ruth and Colin Perrott, was launched by Rotary York Ainsty more than 25 years ago. Rotarians meet regularly to sort, clean and grade redundant and unwanted specatcles collected from Yorkshire opticians - which are then given to needy recipients in Africa. Volunteers from the UK go to African countries, where they run diagnostic clinics and give the spectacles. Optometrist Ruth Perrott has visited the African continent on at least twelve occasions, providing spectacles and training communities in The Cameroon, Burkina Faso, Sierra Leone, Malawi, Tanzania and Senegal.
Ruth's latest visit - in January 2019 - is featured in the That's York Television films. Click here to view the broadcast...
... and here to see the follow-up broadcast foillowing Ruth's visit to Senegal.

See Ruth's report from Senegal 2019 by clicking here.
Below you will find links to the Ruth Perrott's Specs to Senegal 2019 story... Click on each image to download a larger, .pdf printable version.
Below you will find links to the Ruth Perrott's Spectacles to Senegal 2016 story... Click on each image to downlaod a larger, printable version.