Santa's Fun Run
Sun 1st December 2019 at 9.30 am - 11.30 am
A record £46,919 was raised for good causes with over forty charities benefiting. Wyycombe Homeless Connection and Bucks Mind shared over £12,000.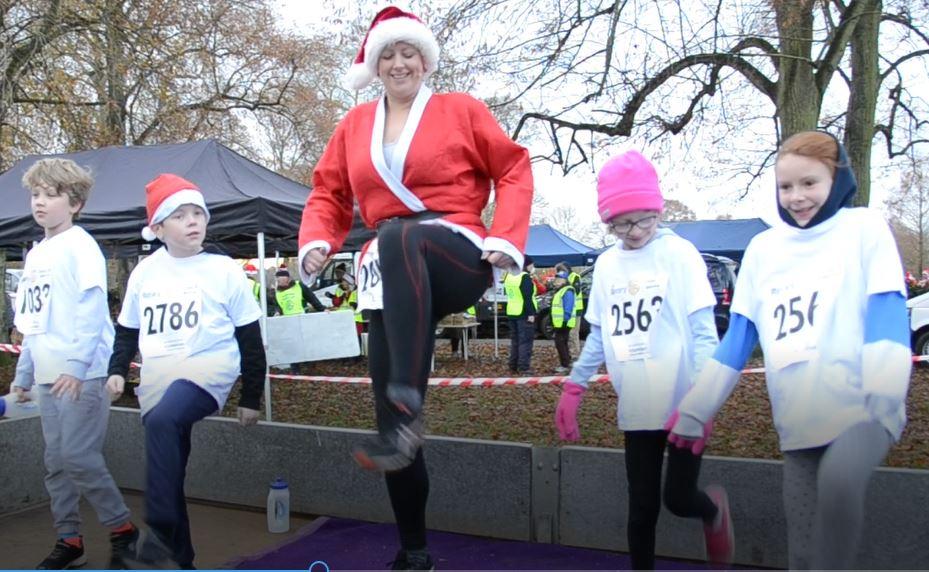 A record-breaking 3,000 runners entered - a spectacular sight to behold. The lead sponsor was the Shanly Foundation and the warm-up leader and starter was Naomi Riches MBE
In addition to the two main charities, many runners supported organisations independently making this the biggest single charity fund raising event in the area. Wycombe Stroke Unit, Thames Valley Adventure Playground, Lane End Youth and Community Association, Horizon Sports Club, Marlow Opportunity Playgroup, One Can Trust, Thames Valley Air Ambulance, Young Carers, Bucks Headway, Rivertime Accessibility Trust, Shelterbox and Sepsis Trust were amongst those receiving funds.
For photographs and further details go to www.santasfunrun.org
Video of this year's run (15 minutes)
Or just the highlights (4 minutes)
This year's run is scheduled for Sunday, 6th December 2020 and Bucks Carers and Alexander Devine Children's Hospice have already been identified as the lead charities to be supported. Details