Members of the Rotary Club of Penzance were saddened to learn on Friday 5th July of the passing of Honorary Vice President David Nebesnuick.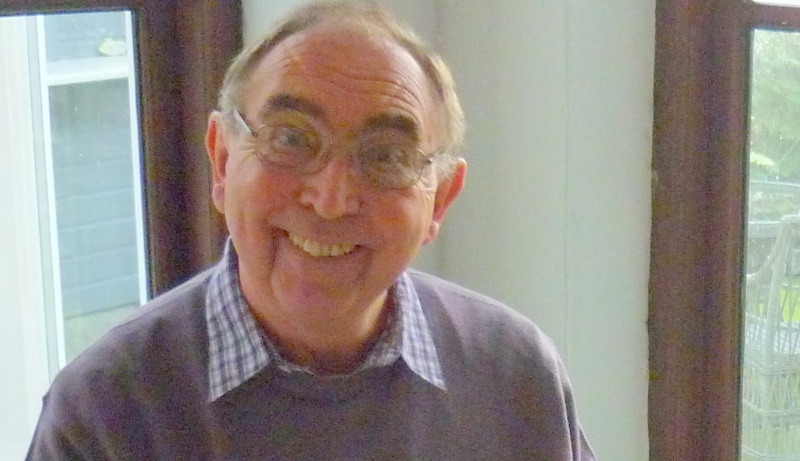 David became a member of Rotary just a few years ago and in a very short time made a valuable contribution to the community works of the club. Amongst many other things, David played a leading role in the development of the Rotary Vintage and Classic Car Rally. The Car Rally was initially born out of the interest in vintage cars of another much respected Rotarian who also passed away last week, Past President Alan Calvert.
The legacy of these two great champions of community life will long be remembered by those who knew them.
On June 23rd, we learnt of the passing of our very dear and highly valued friend, Past President Alan Calvert MPHF.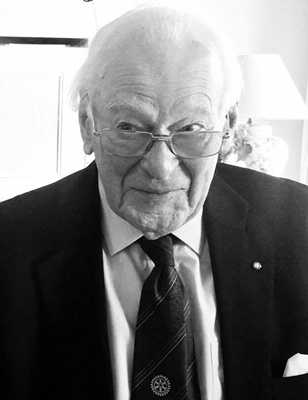 Alan, a director of Alfred Smith & Son, the well established Penzance furnishers, joined our club on 7th March 1969. He chaired the Rotaract Committee when Penzance had a Rotaract Club, the Vocational Committee and the Rotary Foundation Committee.
Alan also chaired the Club Service Committee prior to his Presidency and was a trustee of the Club for many years until recently. Alan became Club President for the Rotary year 1973-74.
In 2004 Alan received a Paul Harris Fellowship in recognition of his outstanding service to Rotary and to the Rotary Club of Penzance, his award was one of the first such to be made to a Penzance Rotarian.
Alan continued to play an important role in the club and his personal interest in vintage cars enabled him to play a key role in setting up the now annual Vintage & Classic Car Rally held each summer on Penzance Promenade.
On 15th February this year Alan received his second Paul Harris Fellowship Award, a pin with a sapphire, which reflects 'Outstanding Service to Rotary and to the Community'. This year we as a club decided to make Alan an honorary member.
Alan will be sorely missed. His achievements and the friendship he gave us will not be forgotten and we will always bear him in our remembrance. Our thoughts and prayers are with Alan's family.
---
A very special event occurred in February during a regular lunchtime meeting of the Club when President Matt Martens had the honour of presenting a second Paul Harris Fellowship (MPHF with one sapphire) to Past President Alan Calvert.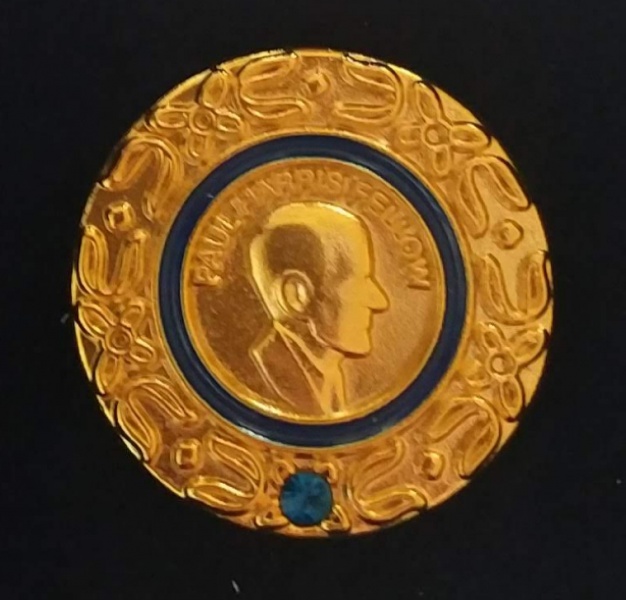 Alan was able to celebrate having been a member of Rotary for 50 years - five full decades during which time he has played a significant role, not only in the organisation of the Club but also with it's wide ranging activities. Alan also recently celebrated his 90th birthday and the award of a PHF with one sapphire by fellow Rotarians was a timely recognition of Alan's 'Outstanding service to Rotary and to the Community.'