Voices of Spring
Sat 7th March 2020 at 19.30 - 21.30
Please come and join us for this uplifting evening of music and song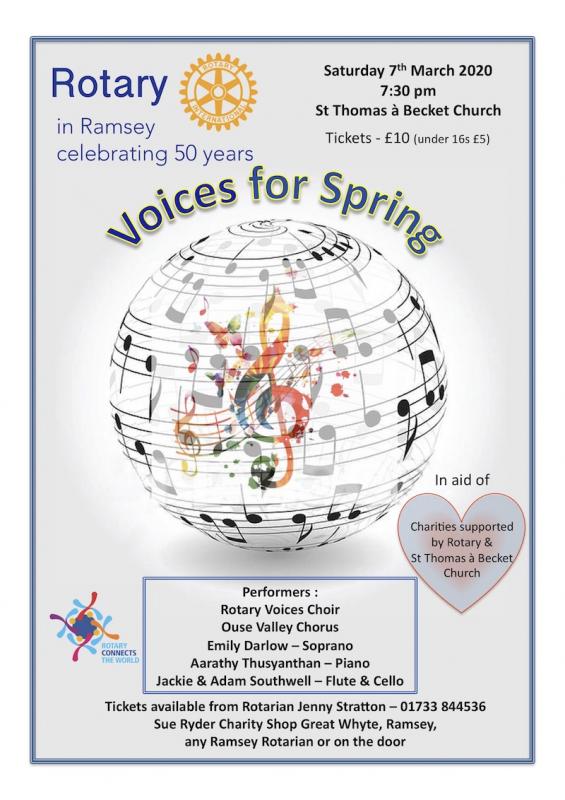 Featuring the wonderful Soprano voice of Emily Darlow (a Rotary Young Musician winner, no less!), the talented pianist Aarathy Thusyanthan and brother and sister Jackie and Adam Southwell on Flute and Cello.
In addition there are two brilliant Choirs: Rotary Voices Choir and Ouse Valley Chorus also entertaining you.
This is a very special event and is not to be missed!