Foundation Committee Meeting
First meeting together of 2020/21 Foundation committee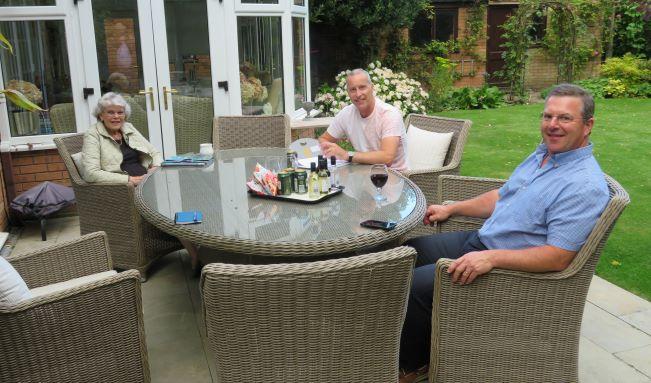 Committee meeting get together
On 4th August, Ramsey Rotary Club Foundation Committee met together for the first time in person since February.
Members including Wendy Hopkins, chairman Chris Wick and Jeremy Hyde (all pictured) discussed several subjects including on-going support for the eradication of polio.
Ramsey Rotary Club and other Rotary Clubs nationally and internationally have been committed to fighting to eradicate polio across the world. While successfully eradicating the disease in most parts of the world (it's down by 99.9% in the last 30 years) just a handful of cases around the world remain.
For more information on the club's efforts to help eradicate polio please go to: