Covid-19 symptom study
See how you can help with this study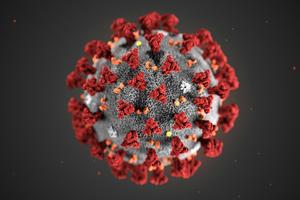 Hello,

Today, the Department of Health and Social Care England has recognized the amazing contribution of the COVID Symptom Study app and its contributors. To ensure the continued operations of the study throughout the winter, the DHSC has issued us a grant of £2 million to continue our crucial work.

The terms of our grant keep us independent from the government, as a purely scientific source of information to the country. You can read more about where the funds will go on our blog.
We have been blown away by the commitment of over 4 million app users who continue to share the state of their health daily. As the world's largest study of the virus, the COVID Symptom Study is a key source of information on the disease in the UK and globally.

Please continue to log your health daily as it plays a huge role in our detection of hotspots and understanding the long-term effects of COVID-19, which continues to impact hundreds of thousands of app users.

Stay safe, and thank you again for your contribution to science and the safety of our country.

Regards,

Prof. Tim Spector
On behalf of ZOE
Copyright © 2020 Zoe Global Limited, All rights reserved.