GETTING TO KNOW - Richard Hyde MBE
An interview with our Immediate Past President Richard Hyde MBE.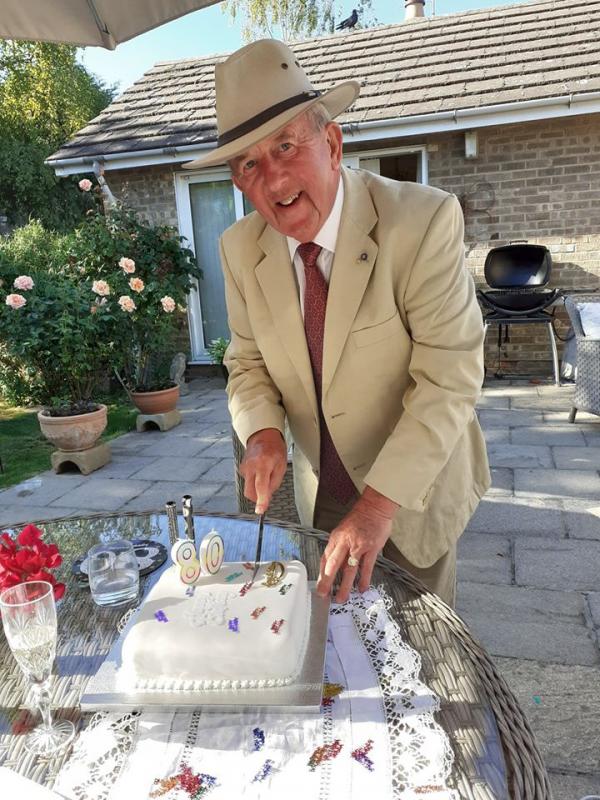 A get together 10-question interview with our Immediate Past President Richard Hyde MBE who is looking forward to what the Rotary year brings.
1. Tell us a little about yourself?
I was born in the High St above our Family business G B Hyde & Son who traded on the same spot for 132 years, I retired in 2005, I have been married to Diana for 57 years and have 4 Children all married and 8 grandchildren. I have loved working and living in Ramsey all my life, it has given me an opportunity to serve the town in many ways, resulting in me being recognised in this year New Year's Honours list with an MBE.
2. UK holiday or abroad?
Abroad – 4 days at the Claude Monet Garden in Giverny, France.
3. Pub dinner or posh restaurant?
The Bow Window Ramsey 1980.
4. If you could witness any event of the past, present, or future, what would it be?
Listening to one of Winston Churchills speeches.
5. What is your claim to fame?
No fame but have enjoyed all the opportunities Ramsey Town has given me.
6. What attracted you to Rotary?
"A chance to give back"
7. How did you get involved in Rotary?
Invited by Former head of Ramsey Ailwyn Community School Frank Burton JP
8. What are the best bits of being a member?
Fun & Fellowship.
9. Clearly you know the Rotary 4-way test. What 5th test would you have for Ramsey Rotary Club?
Have Tolerance & understanding give service with a smile!
10. Now you are the Immediate Past President after a successful 50th Charter year, tell us about the highlights of your year?
2019/20 marked the fact that I had been a member for 50yrs hence me being President of Rotary for the 3rd Time, which I enjoyed immensely. Though many activities were cancelled due to Covid 19 we managed to meet all of our plans such as installing an information board for tourism in the Great Whyte/ An Eco toilet at the Walled Garden together with a Chandelier for the Mortuary Chapel. We lit the Church Purple, recognising the effort Rotary had made in the eradication of Polio. Plus, we enjoyed a wonderful time together in Southport for the Rotary District Conference. We have raised thousands of pounds for Charity in this Rotary year.