Public Relations
Public Image - What it's all about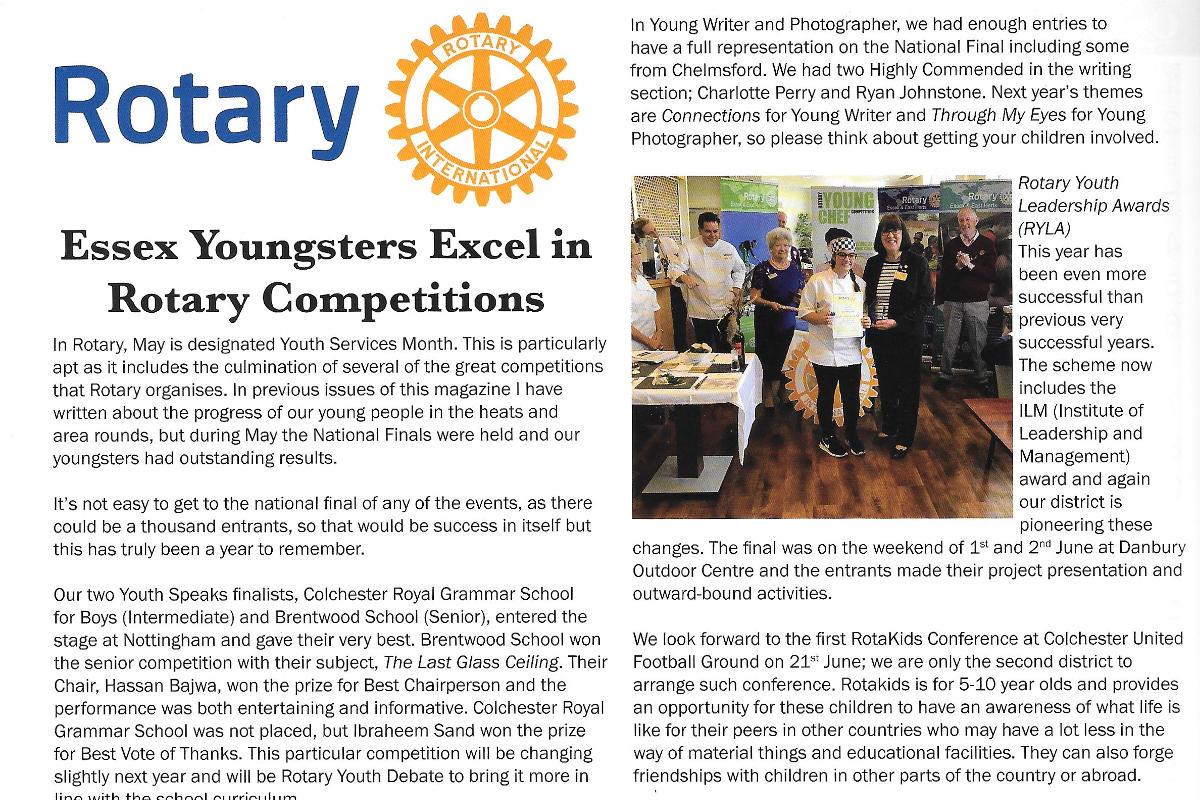 There are many ways the Chelmsford Rotary Club informs the general public of its activities and projects. Read about us in regular local publications such as Chelmsford The City Times, Moulsham Times and the Essex Chronicle. Listen to news on Chelmsford Community Radio when we feature on the third Sunday of the month between 10am and noon.
Pick up a leaflet in libraries or other public places or visit us online to find out much more about the wonderful projects undertaken by the club.
See us at public events when we are asked to help out or come and talk to us at one of the many Rotary events taking place during the course of the year. For example, the Chelmsford Rotary club helps organise the Youth Speak competition held in local schools and besides the students, there are the parents and teachers who may like to become involved. We love to talk and to enthuse people to become Rotarians.
It is much easier now to commit to Rotary as the organisation has adopted a more flexible approach to attendance and membership in recognition of modern working practices. Above all, you will get tremendous satisfaction from Rotary and benefit from a full social programme and many new friends.